Hey guys!
I'm going to try to catch up in posts since I missed pretty much all of September and a lot of October.
Here's a design that I think is so dang sexy. Seriously guys, leopard and red? To die for.
This is similar to my
zebra print manicure
I did last month. I got the idea from that mani and just changed up the color and print.
This is yet another design that I am just
obsessed
with!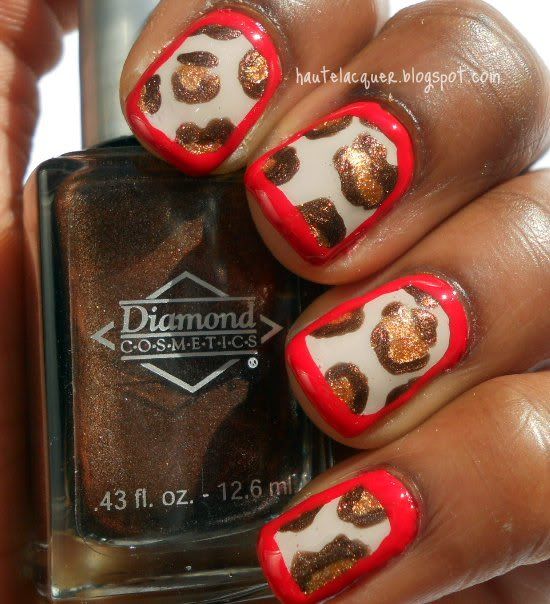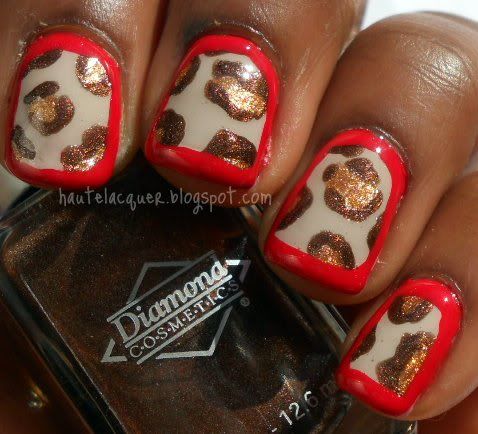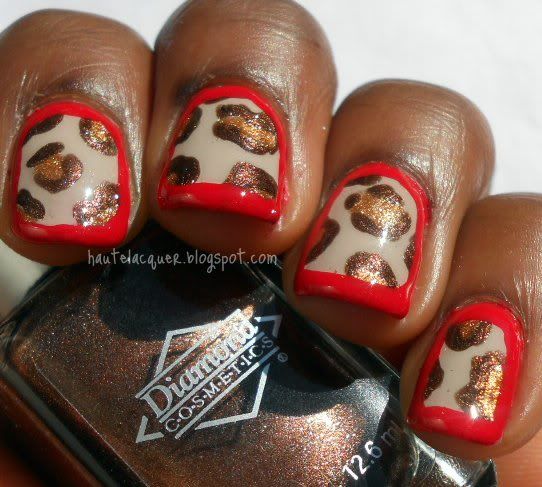 For this manicure I used
Ulta Set The Nude
as the base. The spots were created with
Diamond Cosmetics Decadence
and the inside was filled with
Zoya Richelle
. That's usually how I do this type of leopard/cheetah. The red outline was done with a nail art brush and
China Glaze Hey Sailor
.
I actually like this better than the
zebra print
I mentioned. How about you?