Hey, hey, hey!
So for the third day of Retro Week I'm choosing to post this abstract design.
This is yet another manicure that I copied from a picture. This time I got it from
zebber.tumblr.com
.
Now, when I first saw this design, it looked relatively easy, but doing it was a pain! It ended up way to messy for my liking and then my ghetto topcoat made it even messier!
But...I thought I'd show you guys anyway because the idea is still very cute. (: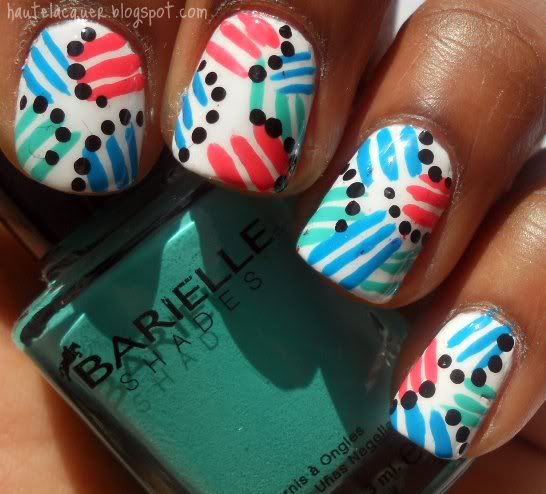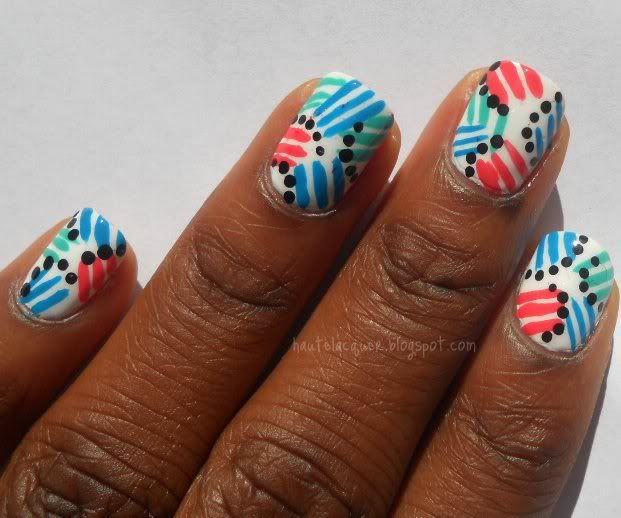 For this manicure I started off with a white base. Then I took a nail art brush and the following colors to create random lines throughout my nails:
Wet N Wild Candylicious
(pink),
Kleancolor Neon Blue
(blue) and
Barielle Do Unto Others
(green). Afterwards, I used my dotting tool and a black polish to create random dots throughout my nails. I did the dots a little different than the original design. I finished with a goopy, ghetto ass topcoat.
Her version is very impressive, I'll have to re-do this one day to get it to look like that.