Brown and blue could possibly be the prettiest color combination I have ever seen. I've always loved it. I especially love seeing this color combo in nurseries and baby items.
I know the title of this post isn't my usual, creative title but I couldn't really think of anything else to call this. I guess being straight forward is better than "nursery inspired brown and blue nail art".
There has been no sun all week so these pictures were all taken in low lighting.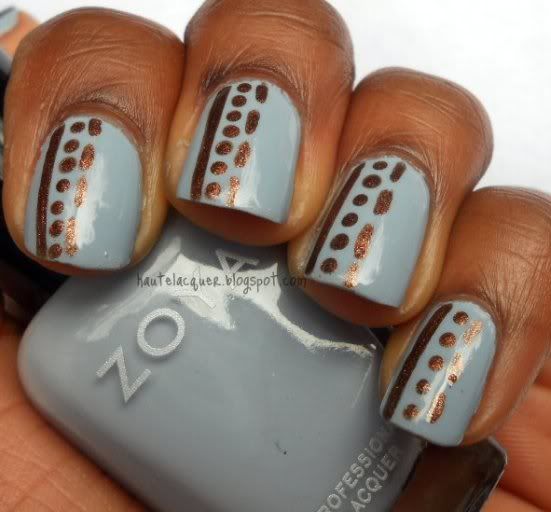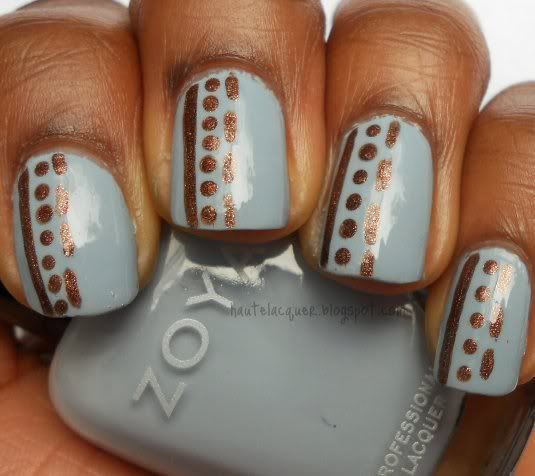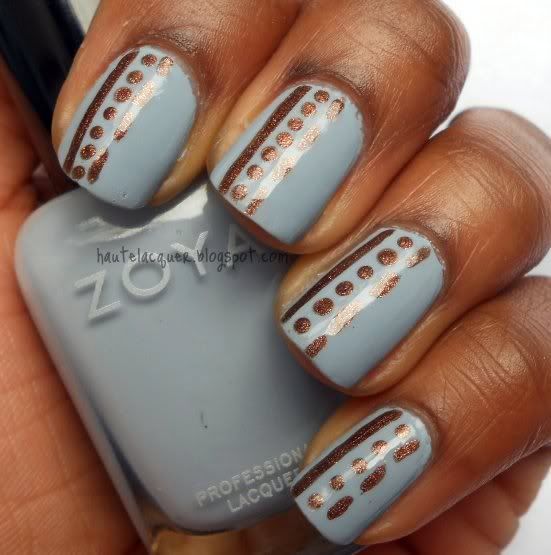 For this manicure I used
Zoya Kristen
as the base. Then I took my nail art brush, a dotting tool and
Diamond Cosmetics Decadence
to create the dots and lines on the sides of each finger nail. I finished off with a topcoat.
This is yet another simple look, but I'm really liking it.
Stay tuned to my blog, I have something exciting coming up! (;
*Zoya polish sent for review