Good morning!
I have a lot planned for this week and next. As you may know, I sketch all my designs before I do them and for Halloween, it is not exception. I've already sketched a few designs that I hope to have up in the next couple weeks!
This is a manicure I did Saturday after searching
pinterest.com
for nail art inspiration. I found a picture similar to this and decided I'd give it a try. I didn't save the picture so I'm not sure which one it is but anyway, this is my version!
I love doing designs like this because it could not get more simple. Seriously, 2 colors and some lines? It took me less than 15 minutes to do both hands!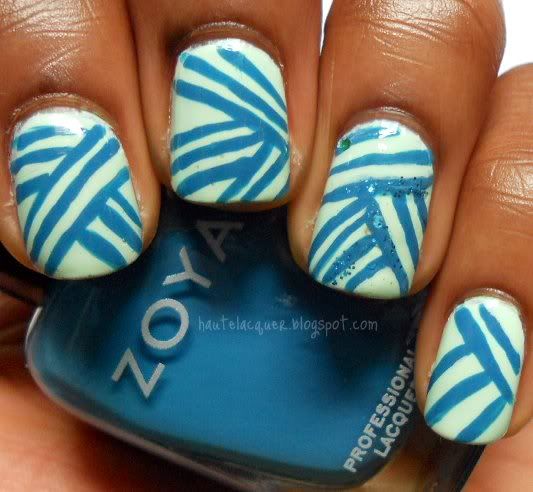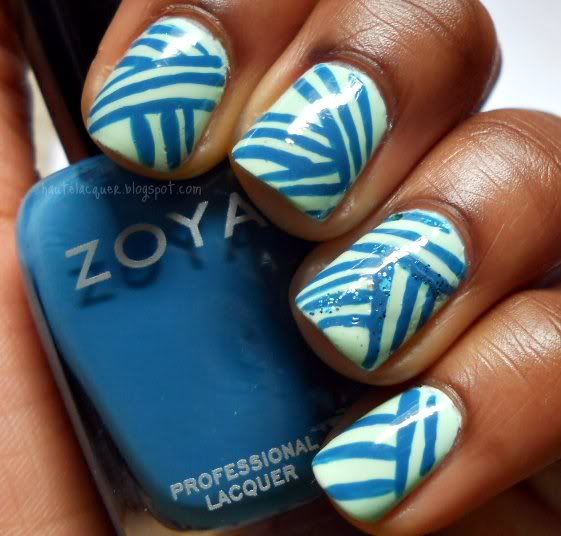 For this manicure I used 2 coats of
China Glaze Re-Fresh Mint
as the light minty base. The I took my nail art brush and created lines, using
Zoya Breezi
, in different directions on each nail. I decided to do each set of lines in multiples of three, that way the design isn't overwhelming. I created the glitter accent by tracing a few lines on my ring finger with
Revlon Blue Mosaic
.
Simple yet pretty.