Remember my
BCA post
where I said that I wanted to try the dots but with other colors? Well a few of you guys agreed that it would pretty much look amazing so...I did it!
I was originally only going to use black as a base and maybe a pink but I figured I'd just add on more colors. Why not, right?
And obviously, none of my manicures are complete without one of my nails looking a mess, so excuse the index finger. Seche's bubbles got the best of it.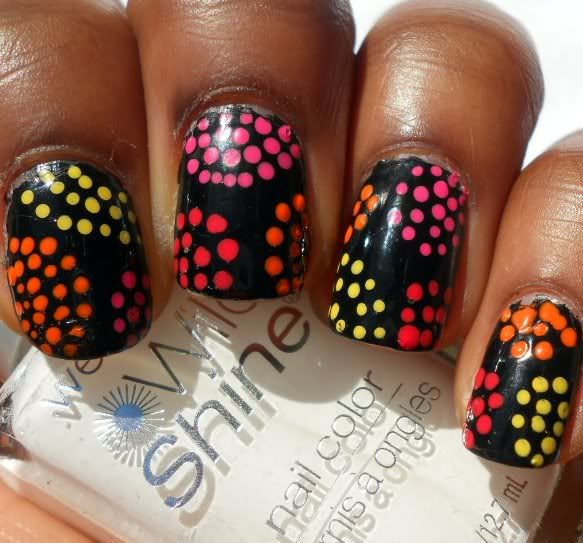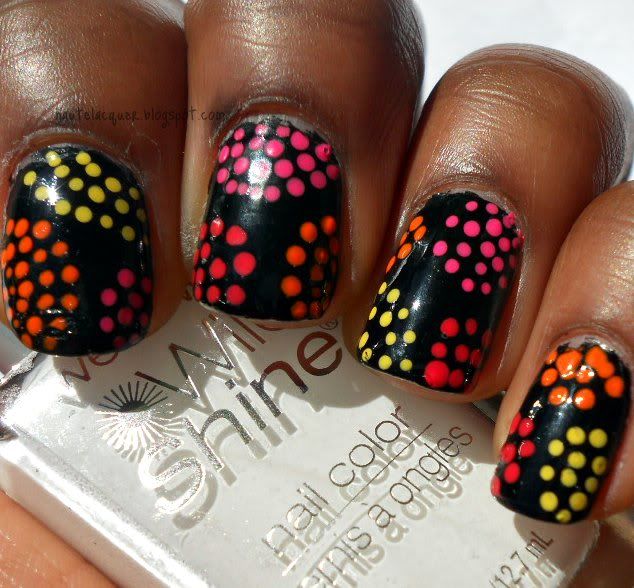 For this manicure I used
Wet N Wild Black Creme
as the base. The dots were all created with a small dotting tool and the following polishes:
Zoya Creamy
(yellow),
Kleancolor Neon Orange
,
Kleancolor Neon Pink
, and
Fingerpaints Give Pink A Chance
(which is not even pink, it's red). I added a top coat once it was about 40% dry.
I really love these! I've been really into simple designs lately.