Good morning!
Here's a random design I created a little while ago. It was supposed to be plaid but once I was done it looked like weird, confused lines. So then I added dots in an attempt to make it look a little neater.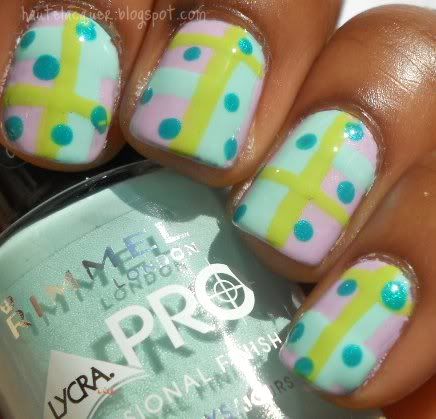 For this manicure I used
Essence Bloom-A-Loom
(light purple) as my base. Then I started created lines in different sizes and directions using
Sally Hansen Green With Envy
(lime green) and
Rimmel Peppermint
(light mint). The dots were created with my dotting tool and
Sally Hansen The Real Teal
(teal).
I'm still not sure if I like it but I'm not gonna lie...it looks pretty cute in the first picture. (: