Hey guys!
This design was originally supposed to be the Teletubbies but the farther into the design, the less "Teletubby" they looked so I just decided to call them Baby Teletubbies.
And, yup you guessed it, at least one of my nails had to mess up after I did them. This time the victim would be the index finger. I should start a game from now on, "find the one jacked up nail", with prizes and everything.
Just in case anyone is wondering, my thumb is polka dots of all four colors.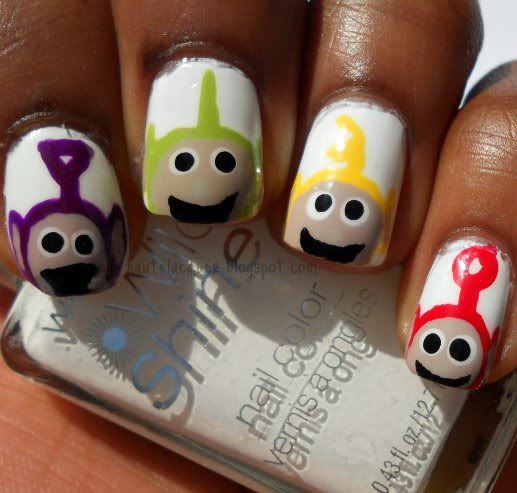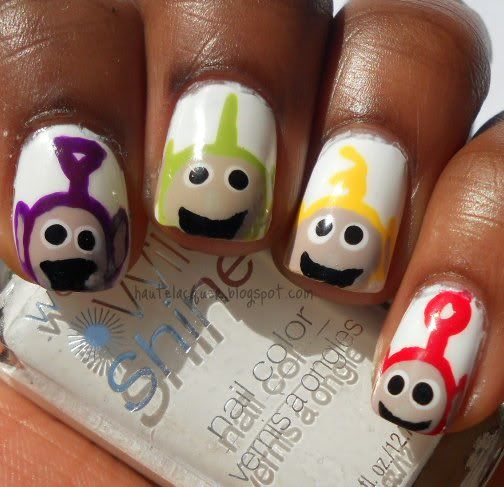 For this manicure I used
Wet N Wild French White Creme
as the base. The I used the colors
Claire's Vegas
,
Sally Hansen Green With Envy
,
Zoya Creamy
and
China Glaze Hey Sailor!
for the base of each tubby. The faces and ears were made using
Ulta Set The Nude
and a nail art brush. For the eyes I just used white and a dotting tool and then black and a dotting tool.
How cute is Po (red) in this manicure?!