Good morning!
This is a design I created about two weeks ago. It was pretty random, I wanted a design that I could do without having to be super specific or perfect. This worked great for that!
I literally just started drawing random lines and dots and came up with this.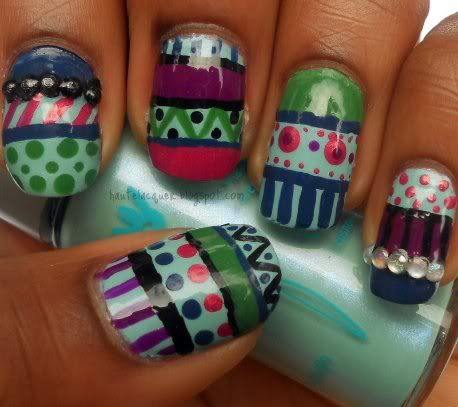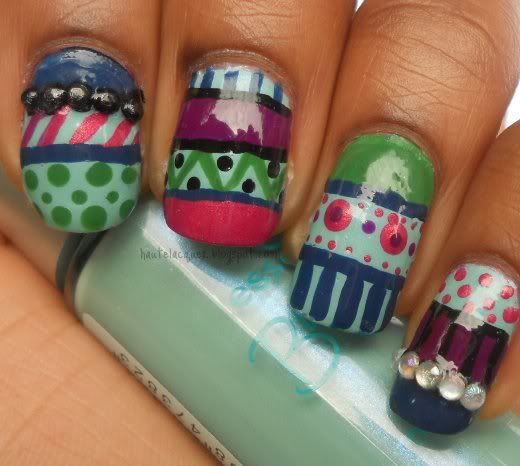 For this manicure I used
Essence Forget Me Not
as the light blue, shimmery base. Then I started to create lines and dots using
China Glaze First Mate
,
Catrice Big Spender Wanted
,
China Glaze Starboard,
Rimmel London Black Satin
and
Claire's Vegas
. The black and silver rhinestones are from
Born Pretty
.
Okay, so it's not perfect, but it was a lot of fun creating this! It's like tribal print, but not really. When I created this, I wasn't going for anything specific.
It took me a long though, probably a good two hours, so I ended up with just normal polish on the other hand.