Hi everyone!
I'll admit that one of my favorite parts of creating posts is coming up with a title. I'm very happy about this one! I don't know why but I just think it's cute.
Anyway, I'm excited to show you this design I created a few nights ago. I wore this throughout the beginning of this week and my sister also loved it so I recreated it for her.
I remember being so clueless when I sat down to do something on my nails. I really had no idea what design I wanted to do and then I just settled for this. I didn't think I'd love it this much though!
Also, I got this great idea from
Rebecca Likes Nails
who got it from
Gettin' Girlie
.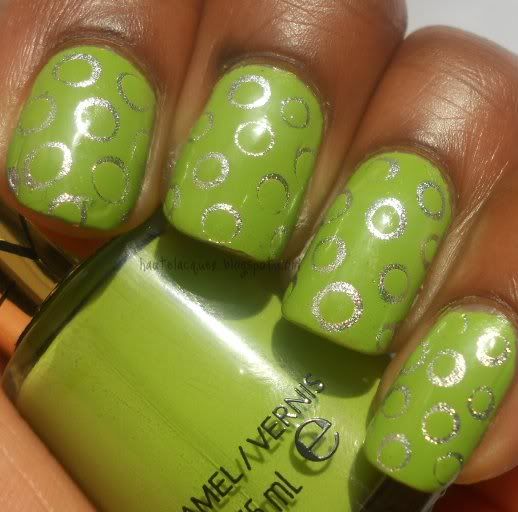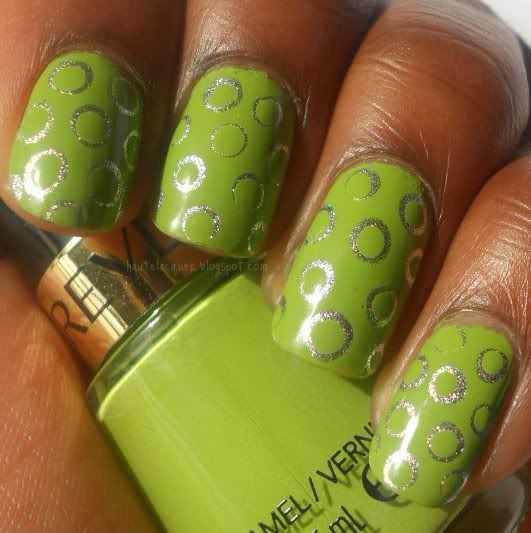 Ignore my dry skin, my skin has been suffering ever since I switched back to nail polish remover with acetone in it.
For this manicure I used
Revlon Garden
as the gorgeous, medium, muted grass green base. Then I used my dotting tool and created silver dots of
Fingerpaints Easel Come, Easel Go!
. I let it dry for a few minutes and went back over the silver dots with
Revlon Garden
, which is what creates the "O" dot effect.
I really like this and I also love the base color! When I think feminine i think pink and girly but this is very feminine to me for some reason. It's so subtle and pretty in real life.