Good morning!
This is a manicure I did Saturday night. I always do the more time consuming and less simple designs on the weekends, that way I can leave the weekdays open for studying and I won't be distracted.
Anyway, I saw
this picture on tumblr
about a month ago (I don't know who to properly credit since I saved it on my computer, sorry!) and I really wanted to try it. It was relatively easy to do but pulling off straight lines were difficult. I wish I had a white polish that I could have used for this, oh well.
I love the end result though, LOVE!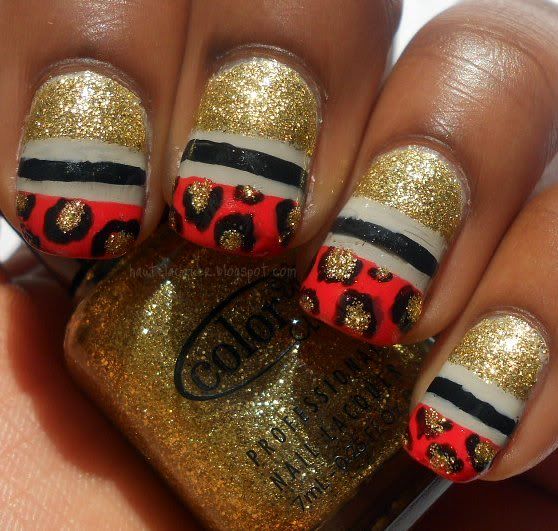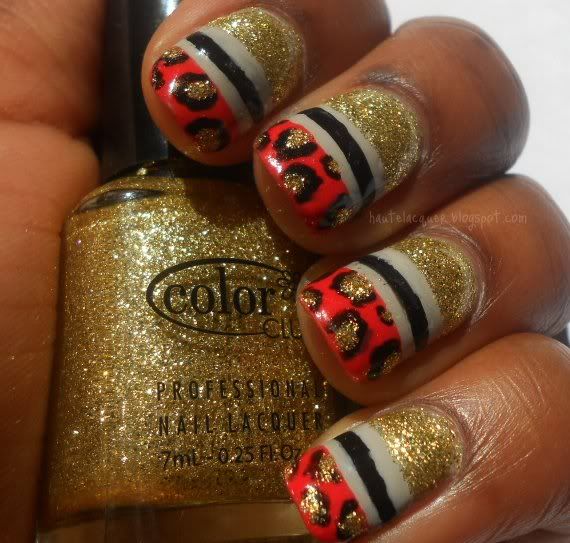 For this manicure I used
OPI Skulls and Glossbones
as the base. Then I created a thick gold stripe with
Color Club Enchanted Holiday
. Using my nail art brush and a black polish, I drew a horizontal line through the middle of my nails. The leopard tips were made with a base of
Wet N Wild Heatwave
. For the spots I used the same
Color Club Enchanted Holiday
polish as the gold stripe and the leopard outlines are made with a black polish.
These are so "in-your-face", I just love it.