Good morning!
Yesterday I showed you Kleancolor
Chunky Holo Blac
k
mattified but today I have the equally stunning Bluebell to show you matte!
After trying Chunky Holo Black with a matte topcoat, I knew I had to post Bluebell too. I think these were made to be worn with matte topcoats.
I'll go ahead and show you how beautiful it is...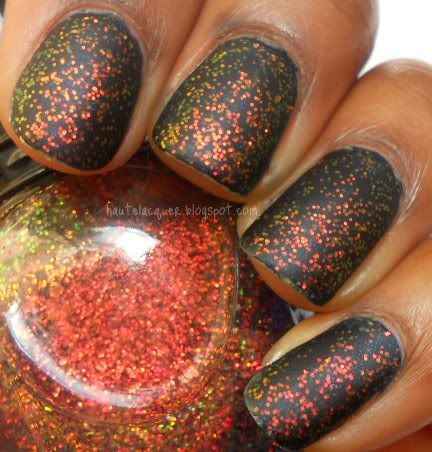 Finally, the blue I have been trying to capture for ages, I knew it was in there somewhere:
*You can click any picture to enlarge it.*
For this manicure I started with two coats of
CCUK Midnight Blue
. I then layered two coats of
Kleancolor
Chunky Holo Bluebell
on top of that. I finished it off with
Essie Matte About You
.
I think the end result on this one is a lot more exciting. I just LOVE it matte!