Another Monday means another PAA theme! This week we created tape manicures.
The weeks are just flying by, it feels like Wednesdays turn into Fridays and Saturdays turn into Mondays. Seriously, it's crazy how fast things are moving!
For this manicure I used Love Polish's
Checkered with a Twist" tutorial
to help me create this look.
The placement of the tape really confused me at first, but her tutorial is really great so it shouldn't be too hard to understand.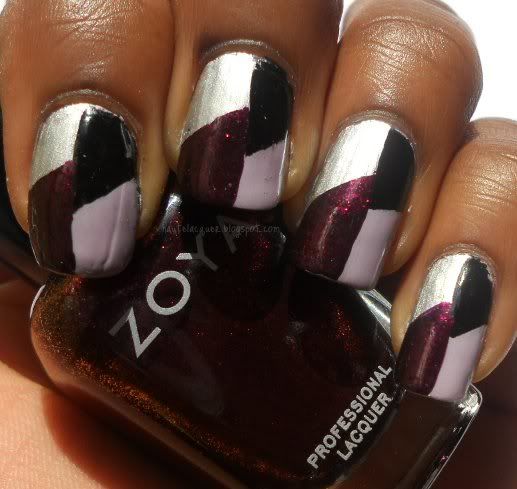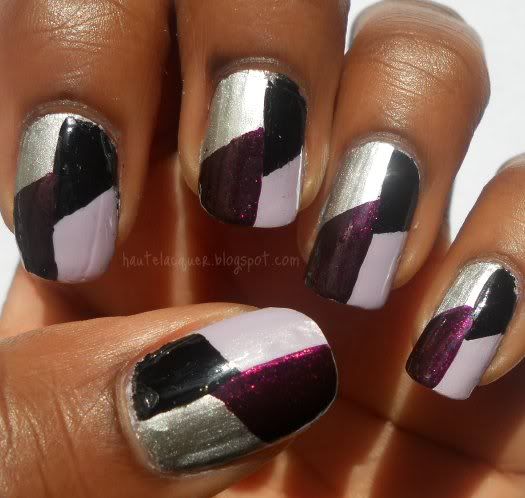 For this manicure I used
Nicole by OPI Light a Candle
and
Zoya Marley
. I did half my nail in each color, just like Love Polish's
first step
. Then I applied one coat of
Seche Vite Fast Dry Top Coat
to speed up the drying process. After about 30 minutes I applied the tape,
like Love Polish shows
, and painted over it using
Zoya Jem
to form my first set of checkers. Then I laid down my
second piece of tape
and painted over that using
Rimmel London Black Satin
. After I completed
all the steps
and fixed any mistakes I applied another coat of
Seche Vite Fast Dry Top Coat
.
Like I said, this was really hard for me at first but Love Polish's tutorial was very helpful and explained everything really well.
She has one of my favorite blogs and her tutorials are all amazing. I definitely recommend checking out her blog, especially if you love tape manicures.
I just came back from Sally's Beauty Supply about an hour ago. They still have a lot of Fingerpaints on clearance for $1.99 and also they have a coupon out where you can get a free Fingerpaints polish with
any
purchase.
Just thought I'd let you all know, have a great day!