Hello everyone!
Today I'm showing you the last of my three
Barielle Karma Kollection
polishes. I had a lot of trouble getting good pictures of this color and manicure but the colors below are pretty close to accurate.
I've been creating nail art for each shade and this one is probably my favorite design. You can still see just how pretty this color is but also the nail art is a nice touch.
I call this, "The Leopard Moon"! I love
half moon manicures
and I love
leopard print
, so why not combine both?
Here's
Soul-er Powered
on it's own!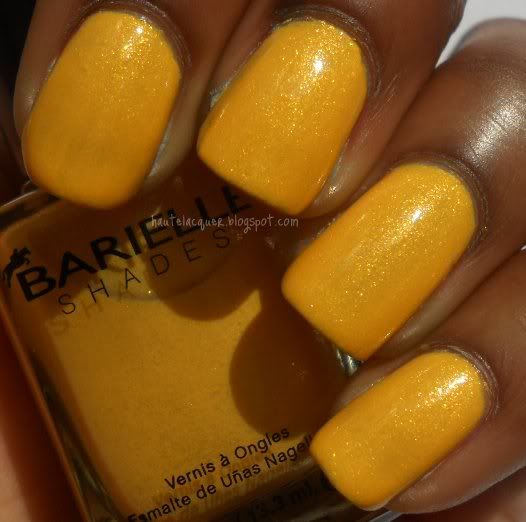 Barielle Soul-er Powered
is a warm toned yellow with bright yellow and gold shimmer. The shimmer on this one never gets lost, it is packed with gorgeous shimmer. I used two coats for this. It was thick, but applied nicely.
For this manicure I used
Soul-er Powered
as the base. I then created a half moon with
Color Club Enchanted Holiday
. I took my nail art brush and
Rimmel London Black Satin
and created black leopard spots on the half moon I previously made. To bring this design together I outlined the moon.
What are your favorite yellows?
*Some products in this post were sent for review