Hi my lovelies!
First I want to welcome all the new followers to my blog! I love reading yours, and everyone's comments so thank you all for leaving them.
I've wanted to do a manicure like this for a while and I finally got around to doing it yesterday. Unfortunately there was no sun all day so the pictures came out kind of crappy but that's okay! You guys still get the idea...right?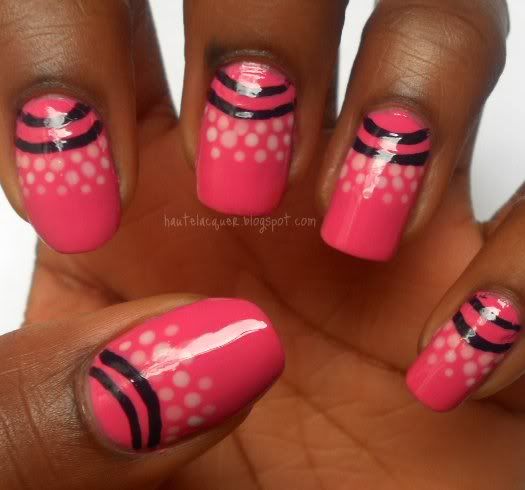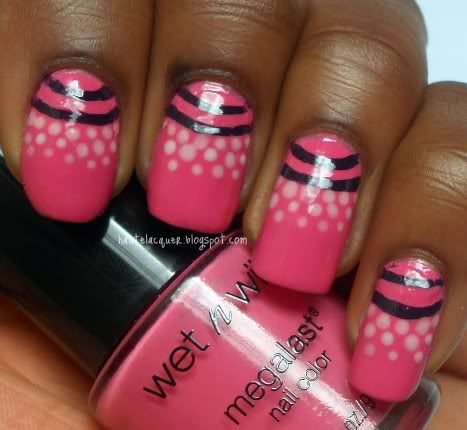 For this manicure I used all
Wet N Wild Megalast
polishes. The base color is
Candy-licious
. I used
Disturbia
for the dark purple lines (which look black in these pictures). Using my dotting tool, I created dots with
Hush Hush
and
Sugar Coat
.
And of course, here's Candy-licious on it's own: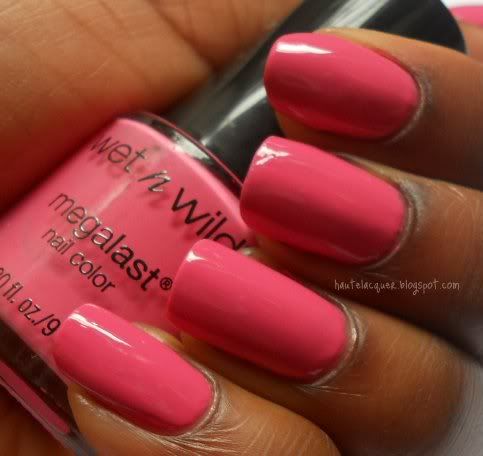 Wet N Wild Candy-licious
is a bright, Barbie pink cream. The formula on this one was kind of tricky to work with. It took three coats to reach full opacity. My camera picks this up as a hot, neon pink in some pictures but this is the most accurate color. It's not florescent at all.
I'll be back tomorrow to show you an amazing glitter bomb I created! This Monday's challenge in PAA (Polish-holic Anonymous on Facebook) is to go crazy with glitter and I'm so excited to show you what I came up with!
*Wet N Wild polishes sent for review