Good morning everyone!
I don't always post NOTDs but I thought I would today since I have zero nail art on and I
love
this color! I've actually used Robyn before in a lot of my nail art, but I've never worn it alone like today.
Today is also the first comment giveaway, but we'll get to that later.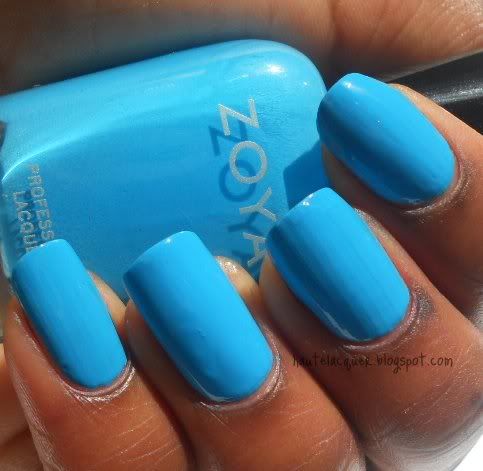 Zoya Robyn
is a stunning, bright sky blue cream. Application could not be easier. I used two thin coats. Robyn is hands down my favorite blue cream!
I don't think it gets better than this.