Hey guys!
I hope you're not getting tired of seeing floral designs around here because I have another one for you!
I've had
this tutorial
from IndigoNova1 saved on Youtube for while and I finally decided to attempt it yesterday. I decided to use yellow instead of white, just...'cause.
She makes it look so easy in the video but it took me forever to get it right! I made some bigger, some too small, but in the end, I ended up really liking it.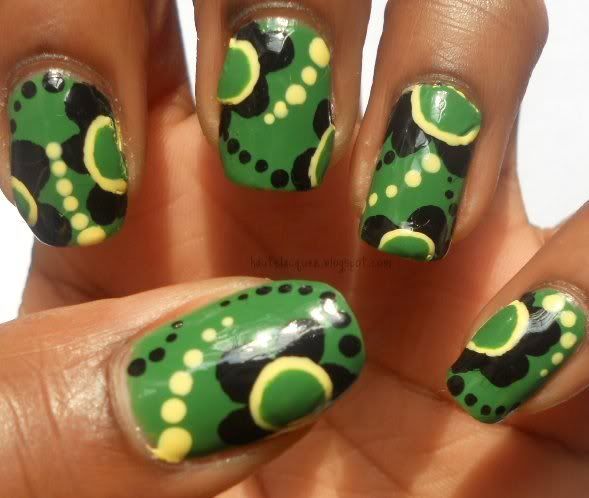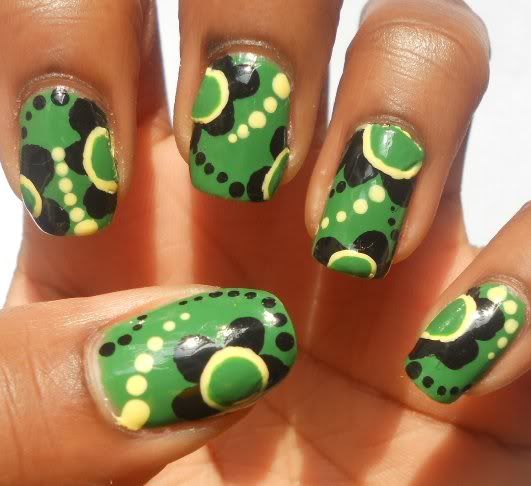 For this manicure I used
China Glaze Starboard
as the base. I created the flowers and dots using
Essence Mellow Yellow
and
Rimmel London Black Satin
. I followed IndigoNova1's tutorial exactly as she did it so if you're curious to know how to get this look, you can watch her video.
I LOVE this! I never think to use green for floral nail art, but it actually looks a lot better than I thought it would.
Thanks for reading!