Today's post is this "dripping" manicure I attempted for the first time. I have seen so many of these and I thought it was time I finally gave it a try!
I can tell you one thing, it's not nearly as easy as it looks. At least not for me! I thought I'd be finished within a matter of 10 minutes but it took me at least 45 minutes to get it even remotely right.
It's simple, but not easy, if that makes any sense.
Anyway, I went with this color combination because I thought I'd step away from the blues and do something different for a change. But don't worry, you'll be seeing more blue tomorrow. (: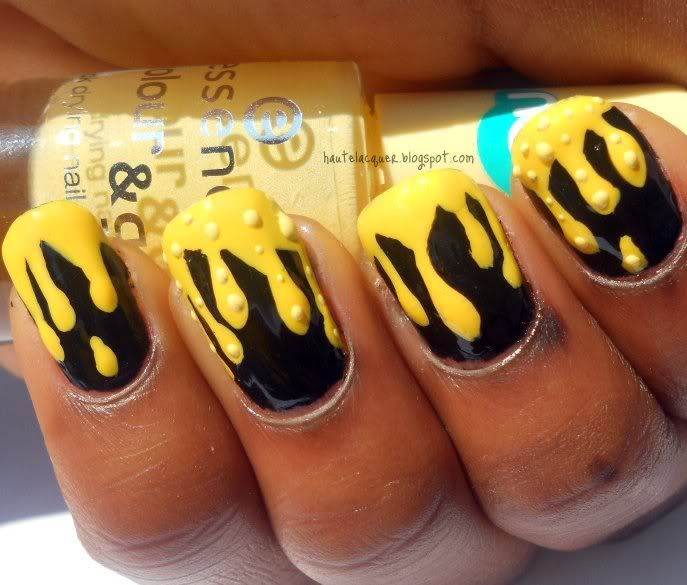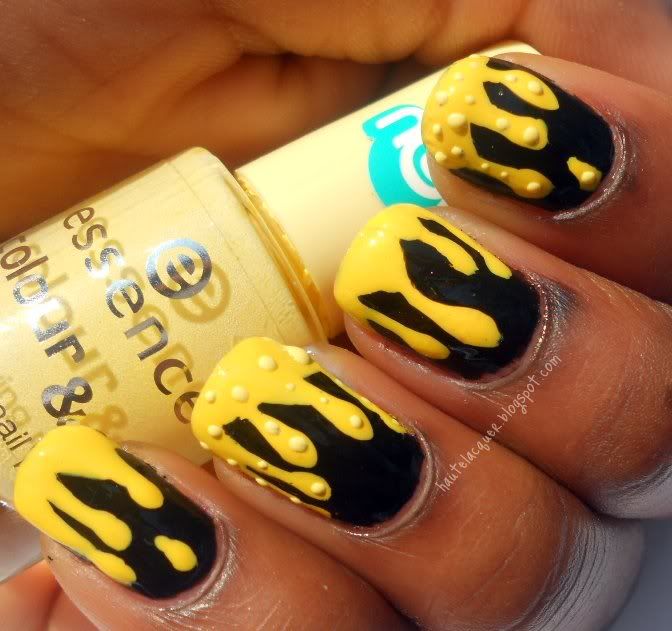 For this manicure I started off with a base of
Rimmel Black Satin
. When that was dry I applied a thin line of
Zoya Creamy
to the tips of my nails, almost like French tips. Then I took my nail art brush and drew thin lines from the tip closer to my base of my nails. I did them all at different lengths and then dotted them at the end. They're supposed to look like drops of nail polish so I went back and tried to round them in a tear drop shape. The polka dots are made with
Essence Mellow Yellow
. I let the Essence polish thicken up a bit so that I could get more of a 3D look with the dots.
I love this! It's not perfect but I really like it. I didn't take a picture of it but my other hand has this same design, only in red. It almost looks like dripping blood, which I like.
Creamy by the way is not neon, it's really bright, but definitely not a neon yellow. My camera just wants to think it is.