I rarely ever do hauls so I thought I'd do one today.
I've been collecting all the packages I get in the mail so that I could share them all in one post.
First is my prize from Jae Marie on Youtube. Her Youtube channel is
JaeMarie2008
and she recently held a summer nail art contest and I won in her beginner level! This is actually the first nail art contest I have ever won so I'm really excited about her package.
Included in the prize pack were nail art stickers, glitters, jewelry and rhinestones as well as two Kleancolor sets: "What Girls Really Talk About" (glitters) and "Candy Cast" (neons).
From Left: Neon Yellow, Neon Aqua, Neon Orange, Neon Pink, Neon Lime, Neon Amethyst
From Left: Black Out, Grand Finale, 24 Carat, Kiss Goodbye, Peaceful Heart, V.I.P.
Now the next thing I want to show you is the beautiful Ozotic 528 ring I got from Jette! She has her own blog over at
vettelicious.com
. I won her giveaway a while back where I got the chance to customize my very own nail polish ring.
These are the pictures she sent me once the ring was completed, just look how pretty!:
Then a few days later another package arrived at my doorstep. Kristina from
My Lucid Bubble
sent this lovely package. I'm her purge buddy, lol. She also sent four Bundle Monster plates but I had to retake this picture a million times and forgot to picture them this time around.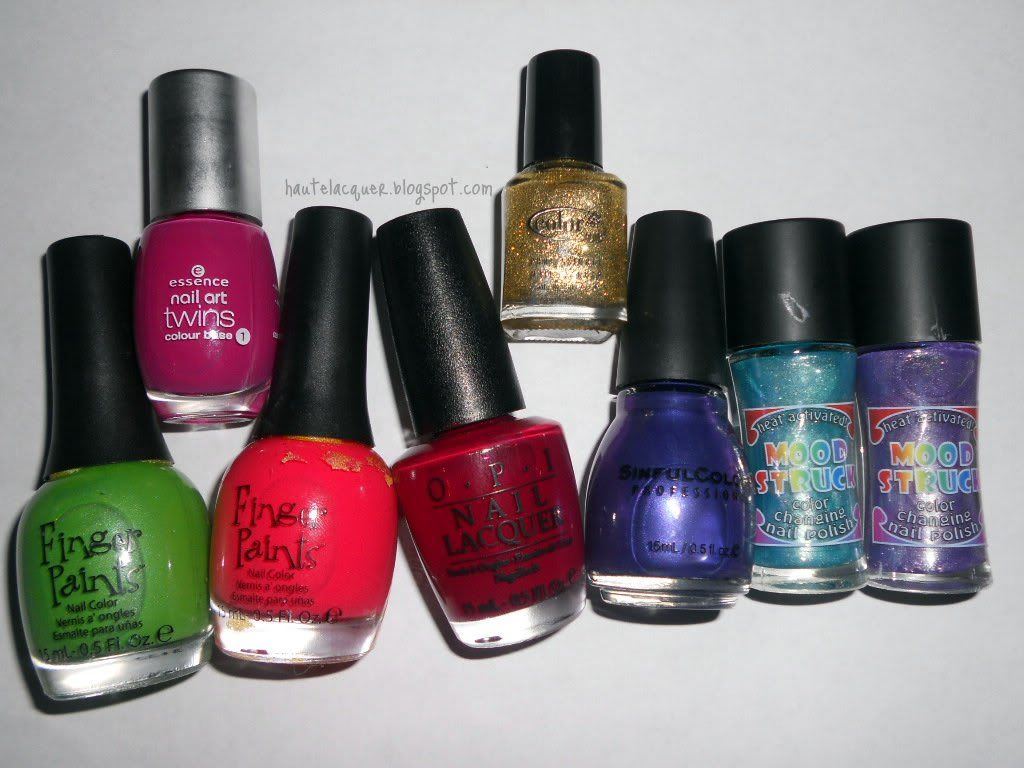 From left: Fingerpaints Groovy Green and Give Pink A Chance, OPI Kangarooby, Sinful Colors Fiji, Mood Struck polishes (nameless), Essence Mr.Big, Color Club Enchanted Holiday
Carly from
Lacquered Lover
had a giveaway for 50 followers and I won it! I finally got my hands on some of the OPI POTC Collection. Included in the prize pack were OPI Burlesque Minis, OPI Silver Shatter and Zoya Charla.
I also got my first international swap package this month. As I mentioned in a recent post, I did my first international swap recently with Kellie from
Fablaicious Nails
.
Barry M Dusky Mauve and Black Crackle Effect
Some other things I got this month...
China Glaze
Tarnished Gold
from their Crackle Metals collection. The nail foils came from Born Pretty when they were giving them away. Also I picked up some random glitter at Sally's Beauty Supply.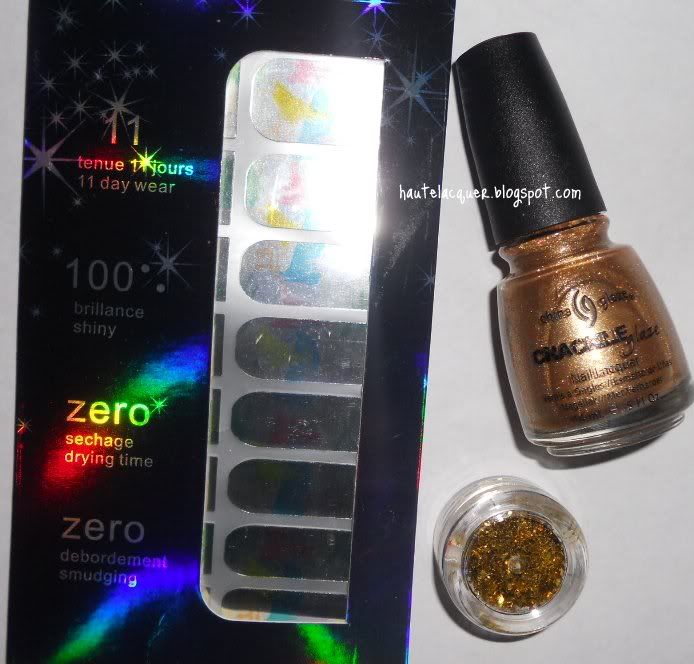 Nail stickers, 2 from Kellie's swap and the others I got cheap from Ebay.
I also did a swap with Destany of
Confessions of a Sarcastic Mom
. She gave me her bottle of Orly Royal Navy, which has been on my wishlist forever and a gorgeous turquoise from L.A. Colors!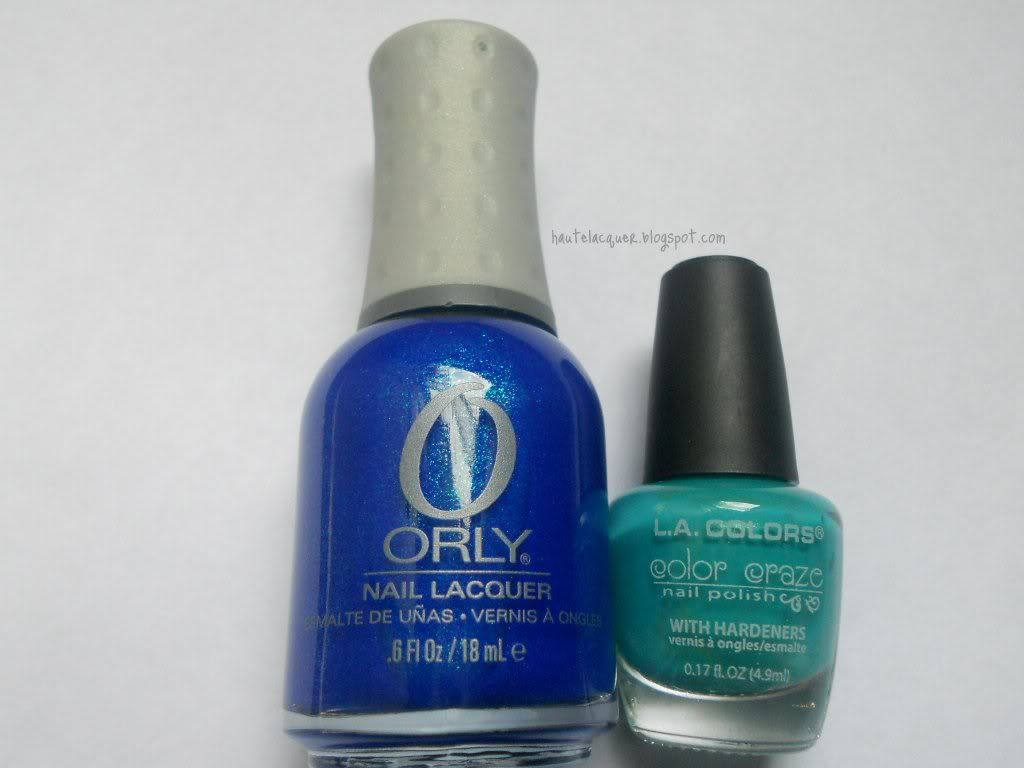 The same day Destany's package arrived, Laurie's package arrived too. I bought her franken Midnight's Master after seeing how gorgeous it looked on Let Them Have Polish's
blog post
.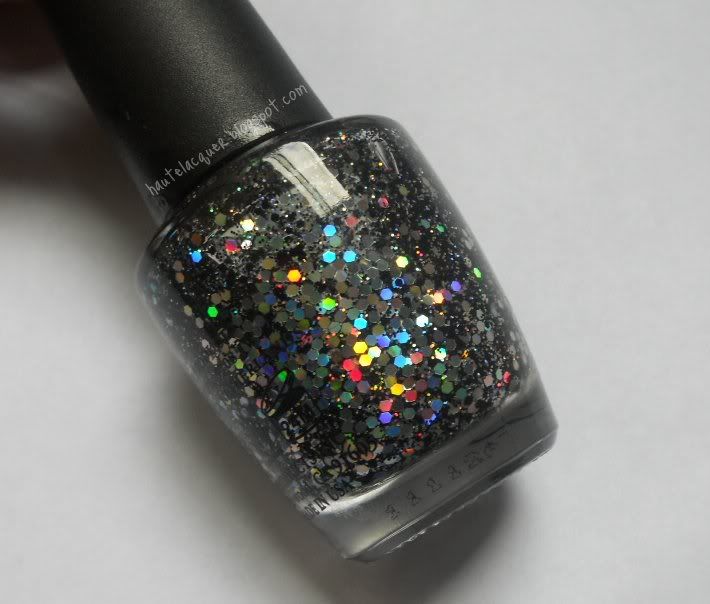 And last but not least, I picked up these three Sinful Color polishes from Walgreens (they are having 3 for $4 this week) and the glitter was on clearance for $.75 at CVS.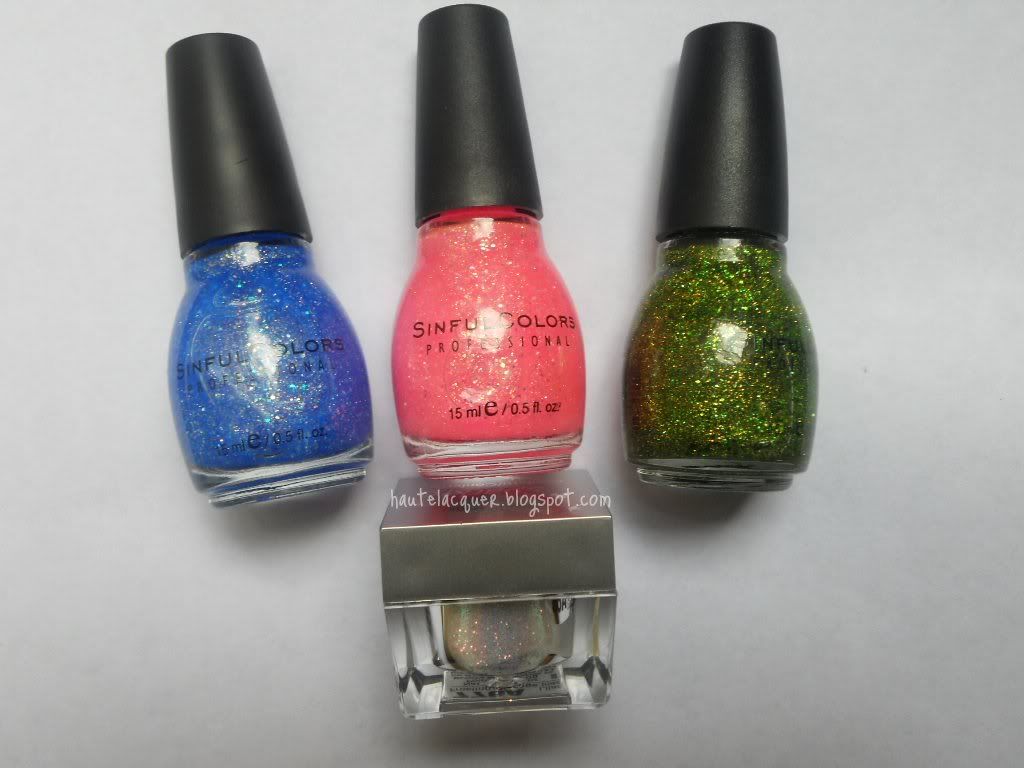 Top, From Left: Hottie, Pinky Glitter and Call You Later, Bottom: Wet N Wild Lilac Frost
This is probably the most polish I have ever bought or received in a single month. Normally it's a lot less but I've been very lucky to win a couple giveaways and participate in some swaps plus you cannot beat these sales this summer!
Have a great day everyone!