I can never bring myself to wear purple nail polish so today I forced myself to. It's about time these beauties got used.
And WOW,
Zoya Valerie
is beautiful! I have never worn this alone, just for nail art, but now I'm thinking I need to post swatches and wear it soon.
I was super lazy when I did this so I freehanded the stripes. I didn't even use nail art brushes, I just used the brush straight off the polish. I was not feeling like dragging my butt across the room to get my brushes.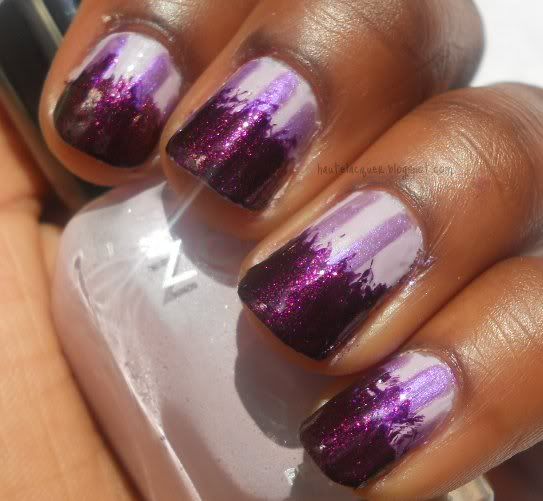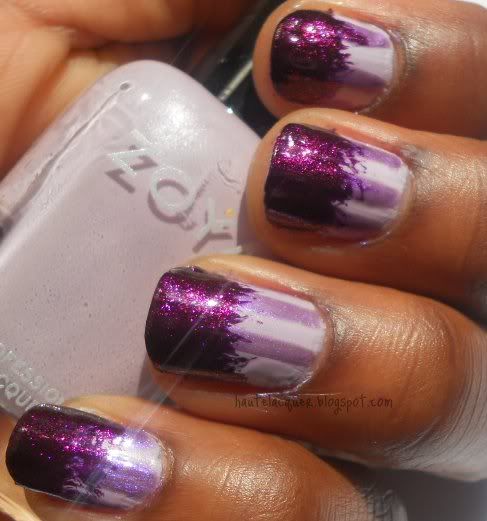 For this manicure I used
Zoya Marley
as the light lavender base. I then created vertical stripes with
Butterfly Single
. When it was about 80% dry I sponged on
Zoya Valerie
to the tips. I finished it off with top coat.
You can't tell in the pictures but
Butterfly Single
has subtle, yet pretty, blue shimmer.
I'm still getting the hang of this type of sponging, but I think it turned out okay.