Week two of the new Monday Nail Art Challenge I'm participating in!
This week was much more challenging than last week's polka dots. When I hear the words "floral" I get kind of scared. It's a lot more difficult than it sounds, at least for me. I've done floral before but they are always simple, dotted daisies.
I actually attempted two different designs but the first one was a huge fail. I wanted to do something a bit different than I normally do so I watched some Youtube videos for inspiration and came up with this!
This beautiful design is inspired by
this video
from Robin Moses.
The red is so bright, my camera freaked out. Apologies.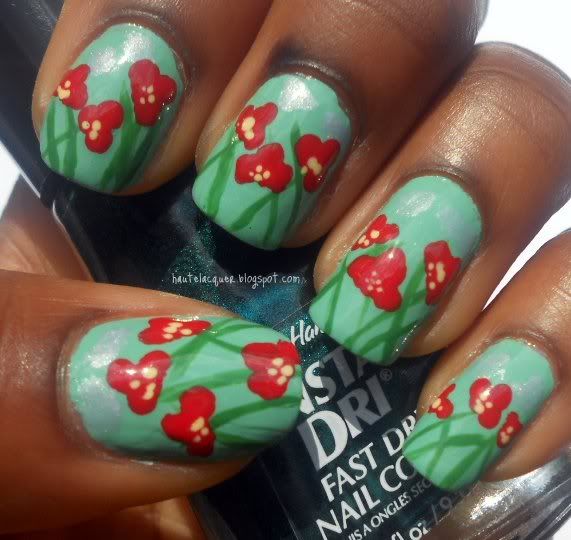 For this manicure I used
Orly Ancient Jade
as the base. I drew the stems with
China Glaze Starboard
and then the poppies were made with
China Glaze Hey Sailor
and a nail art brush. I added in the yellow dots with
Essence Mellow Yellow
.
The clouds were made using
Wet n Wild Shiver
.
Very simple, but I really like it! Robin Moses's designs are incredible. No matter what she does, it always impresses me. If you've been living under a rock and don't know who she is, check out her Youtube channel
here
.