Here's an old manicure I never posted. I don't think it's my best work but I'll post it anyway. It's proof that we all make mistakes.
I didn't feel like waiting for this to dry and then using guides or tape to do the tips so I just freehanded it. It doesn't look horrible, it's just not as good as it could have been.
I really love
China Glaze Pelican Gray
so you will continue to see it in even more of my posts!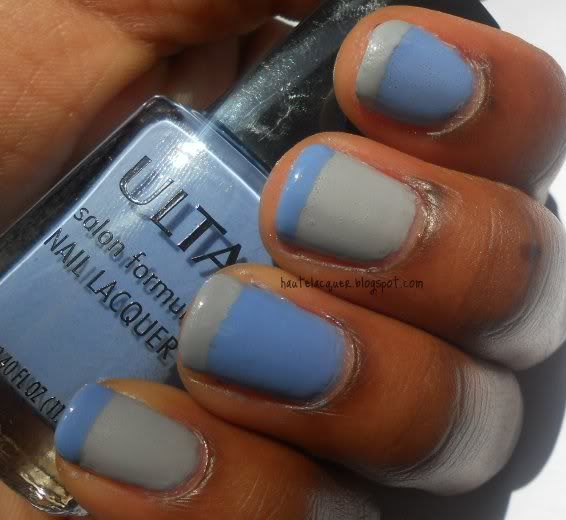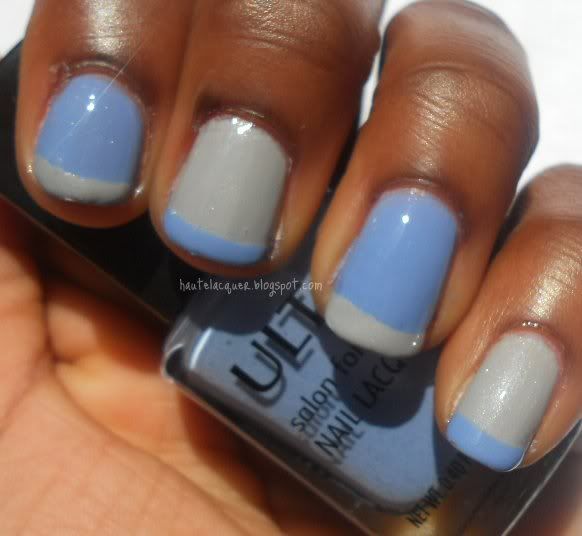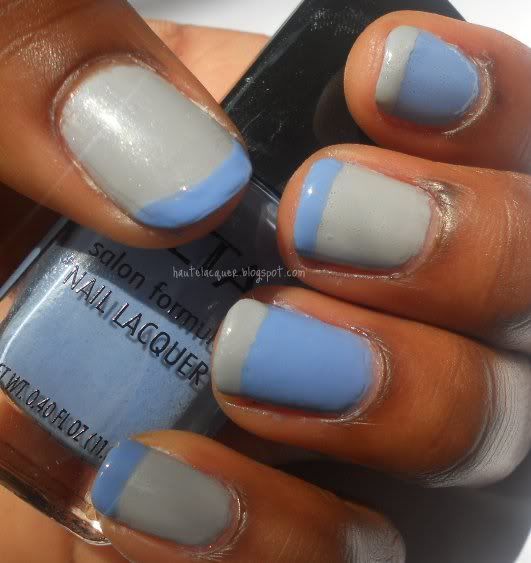 For this manicure I alternated the base of
China Glaze Pelican Gray
and
Ulta Bam-Blue-Zled
. I drew on the tips, also alternating between the two same colors.
Ulta Bam-Blue-Zled
is a favorite of mine and I highly recommend you owning a color like this! It's also a nice, subtle, jelly finish.