Today's manicure is part of a new challenge I am taking part in. On the Facebook group,
Polish-aholics Anonymous
, we are creating nail art based on what the theme for the week is. For this Monday, the theme was polka dots! Next week's theme will probably be announced soon, so if you want to join in on the action, join the group. You'll love it!
Now for the manicure, I think this has to be the easiest nail art I have done. It was also really fun to create.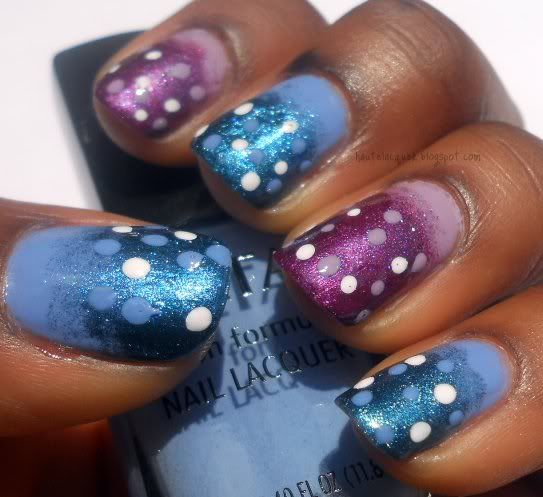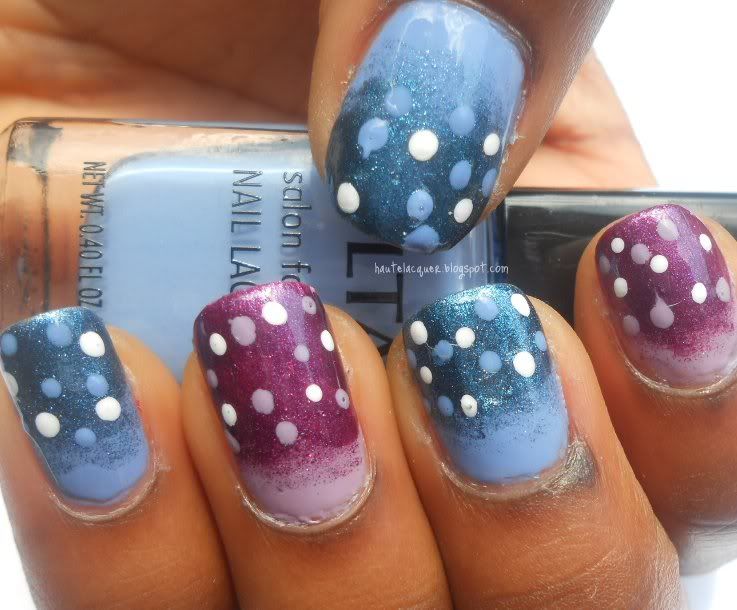 For this manicure I used
Essence No More Drama
,
a light lavender purple, and
Ulta Bam-Blue-Zled
, a light periwinkle blue, as the bases. I applied one coat of Seche Vite topcoat so it would dry then, using a cosmetic sponge, I sponged on
Nicole by OPI Party in the Penthouse
to the blue nails and
Butterfly Single
to the purple nails. As usual, I used a toothpick for the dots. I alternated between white dots and the same colors I used for the bases.
In total, this manicure probably took me 10 minutes. I finished with Seche Vite so it dried in a matter of minutes.
Oh, and I'm getting dotting tools soon! Exciting.