I've been talking about this a lot on Facebook and Twitter because I am IN LOVE with Silver Shatter! I've been seeing many swatches and pictures online but wasn't really convinced until I got to the store and saw how amazing it looked in the bottle. As soon as I came home I gave myself a pedicure with Silver Shatter and it looked so amazing!
AH! I'm so happy I snatched this baby up before it was gone. By the way, these pictures are better viewed when they are large. So click on them to see!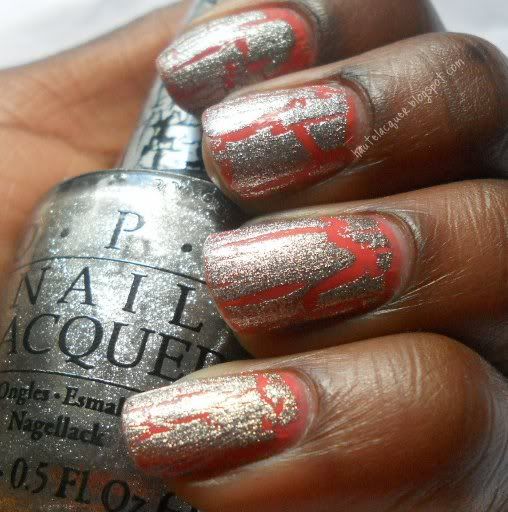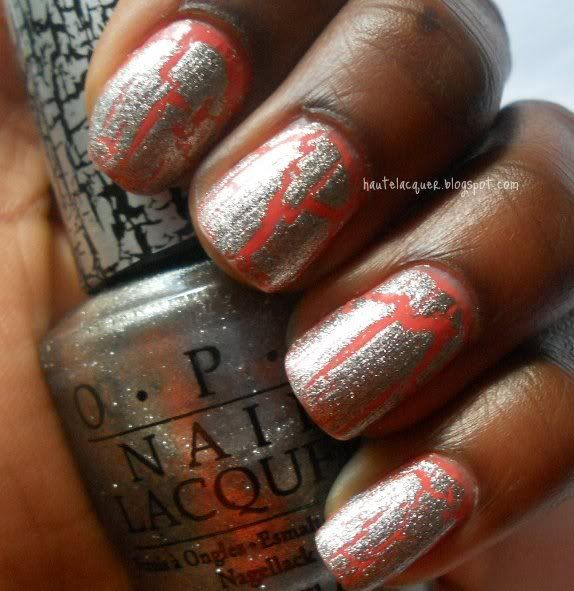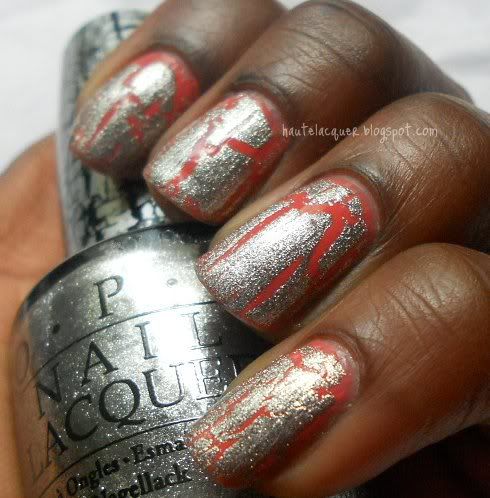 Base color: Essence What Do U Think?
OPI Silver Shatter
is a metallic, shimmery silver polish that cracks, or "shatters", as it dries. All you have to do is apply it to completely dry nail polish and it's instant nail art! The formula on this is so amazing. One coat and it starts cracking instantly. You have a decent 2-3 seconds to finish applying it (to one nail) before it cracks--but there's little room for mistakes. As soon as it is done cracking, it is dry. Which is great if you're in a rush but still want to add a little extra to an old manicure.
I found it was easier to work with this when I added a topcoat over my base color
and then
apply shatter. For me, it cracked better and easier and the overall effect was nicer. Another thing I found was that adding a topcoat after Silver Shatter has been applied makes the shatter turn more glitzy, shiny, and glittery. I honestly prefer it without a topcoat where it looks more metallic and smooth. I wore it like this and had no chipping or flaking at all.
Overall, I am really, really, REALLY loving Silver Shatter! Way easier to work with than my other crackles (China Glaze Crackle Glaze). I definitely recommend you buying shatter if you can find it. It's sooo worth it!