I was very lucky to win this beauty in a giveaway a while ago but I never posted about it.
Taya
, if you're reading this, thank you! I love that I get to try new brands that aren't easily available to me where I live.
I'm not going to do much writing, instead I'll let the polish do all the talking.
Look how pretty!
Enlarged to show holo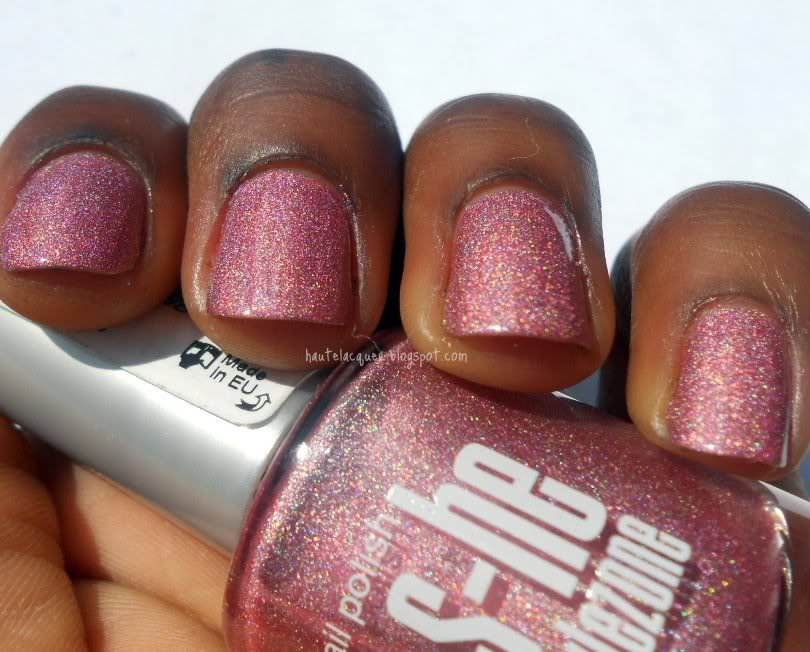 I hope you clicked these pictures to get a better look. If not, you're missing out! (:
S-he 427
is a medium pink scattered holographic. It applied nicely in two coats and I had no problems with the formula.
I think I need more holos in my collection.
P.S. Don't forget to enter my giveaway (post below)! I love hearing your worst manicure experiences. I've had a lot of good laughs already!