Ever since I saw Kiss My Acetone's
Glitter Bomb post
, I wanted to play with glitter too! Obviously we have entirely different manicures, but the inspiration for this one came from hers.
I loved it so much that I wore it for four days--as you can tell by the chipping--this is the fourth day...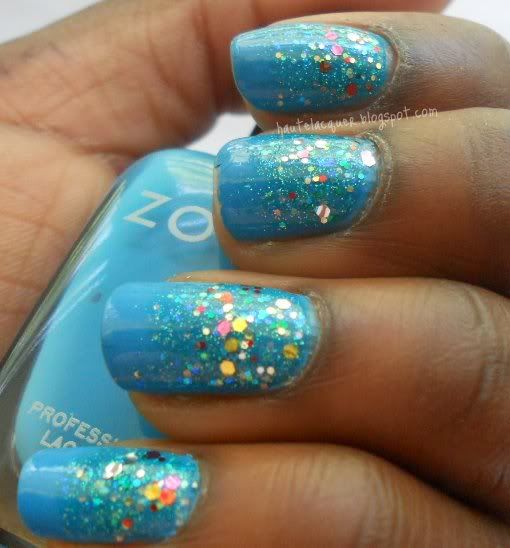 For this manicure I used
Zoya Robyn
, a vibrant sky blue, as the base. Then I sponged on
Nicole by OPI Nicole...Spotted
starting from the cuticles and fading my way down. Afterwards I took out my
Ulta Pinata Yada Yada
and did the same as before, only the gradient ended closer to the cuticle.
Again, I apologize for the chipping. I was too busy to take pictures any other time and by the time I did it was too late and the chipping was obvious.