I woke up this morning feeling very uninspired. I tried SO many different ideas and manicures but nothing felt right. I didn't really want anything insane, but I definitely wanted something more than just a plain color.
I tried and I tried and I just couldn't get anything right! After about two hours of no success I gave up. There was just no way I was going to get anything done with how frustrated I was.
Luckily I found myself scanning though pictures of nail art and it inspired me to try one last time and do something with my nails. Anything--as long as they weren't bare!
The outcome was better than I expected: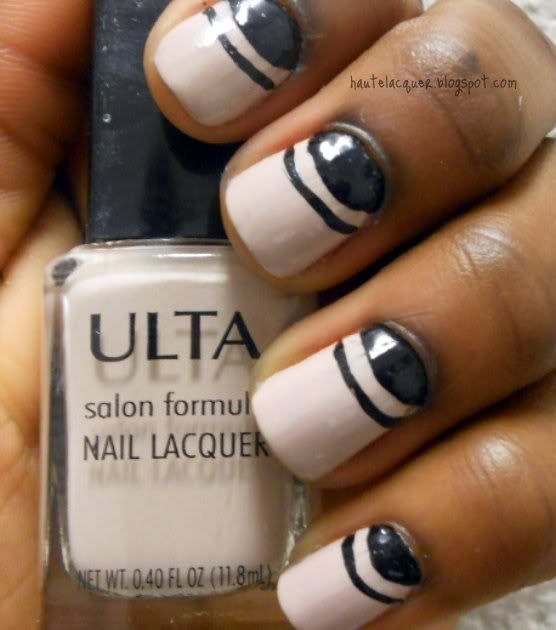 Here's Set The Nude all on it's own.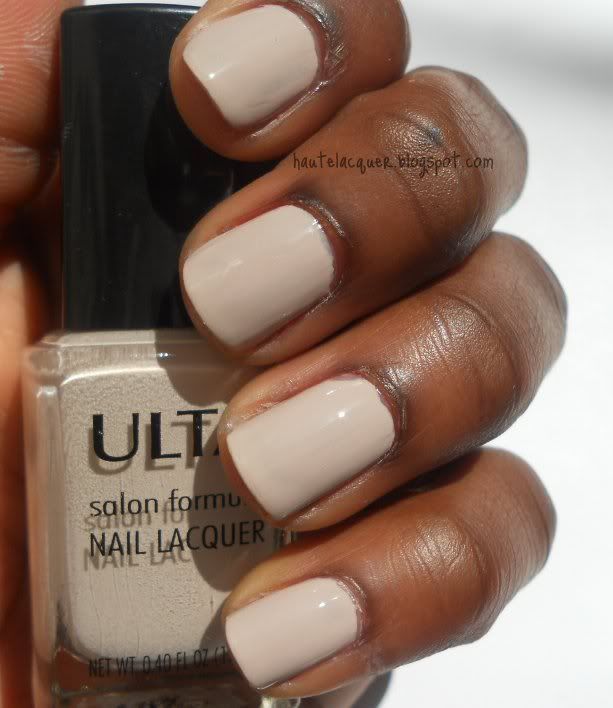 For this manicure I used
Ulta Set The Nude
as the creamy nude base and
Art Deco Black
as the black moon and lines. Both polishes were easy to apply and dried quick. Which made this manicure 100% frustration free.
I applied my base then I added the moon and the lines. I didn't wait for it to completely dry and the black kind of dragged when I applied my topcoat but it didn't bother me too much so I didn't redo any nails.
Oh, and can I just say that Set The Nude is the best nude I have ever come across? Maybe I'm speaking too soon since I do not own that many, but I'm not sure anything will top this anytime soon. (Unless Orly Country Club Khaki magically appears at my doorstep.)
What's your favorite nude polish? I'm always looking for more.