I'm a sucker for metallics. I tell myself to stop buying them, but next thing I know I have two more on my wishlist.
This is one of my favorite polishes. Like my
Nicole by OPI Positive Energy
polish, I love Light A Candle for layering, nail art, and tape manicures.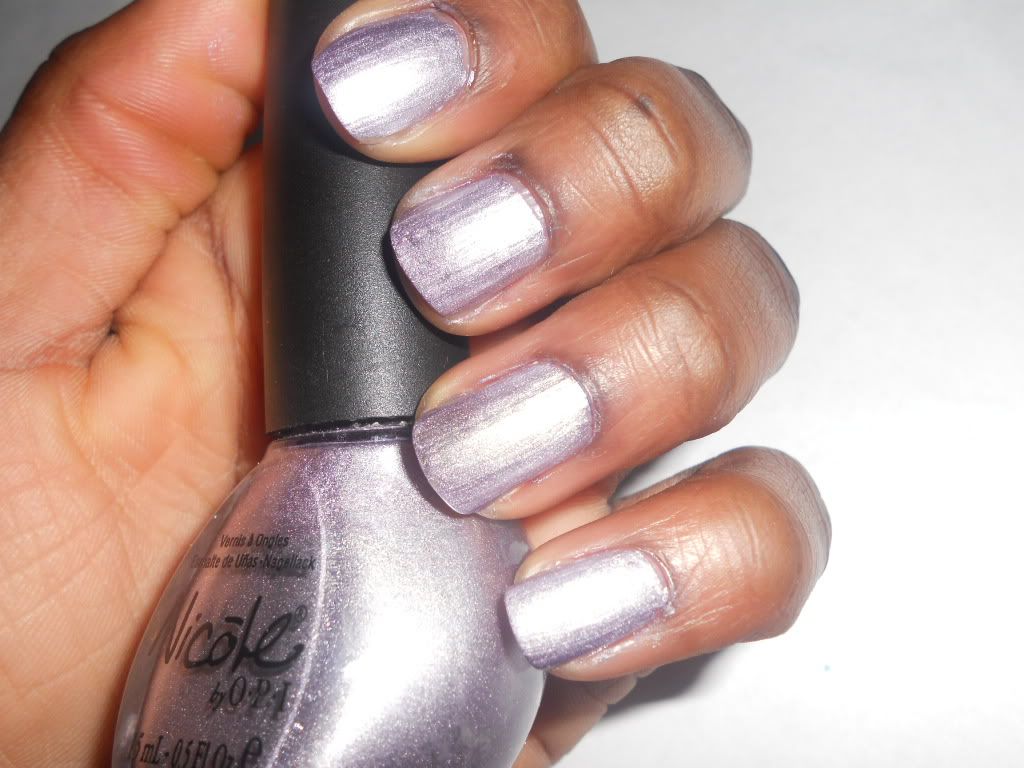 with flash
Nicole by OPI Light A Candle
is a beautiful silver with a hint of lavender. This polish dries as a metallic, foil-y finish with no brush strokes.
Application is amazing easy--this is a definite one-coater. Two coats if you're an over-achiever. But it's really opaque so one should be enough. It also dries super fast. Within five minutes it's already dry.
One thing I really love about Light A Candle is that it is
perfect
for stamping. Almost too perfect to be real.
Cons? It smells. I find that Nicole by OPI, and OPI, smell
strong.
It could just be me though.