One of the first posts I made on this blog was a post dedicated to my nail polish collection. I had 65 polishes when I started and was so excited for you all to see it. Here's what my collection looked like in
that post
:
Fast forward three months and now I'm at 109 polishes. I was so excited to hit the 100 mark! I was going crazy with excitement.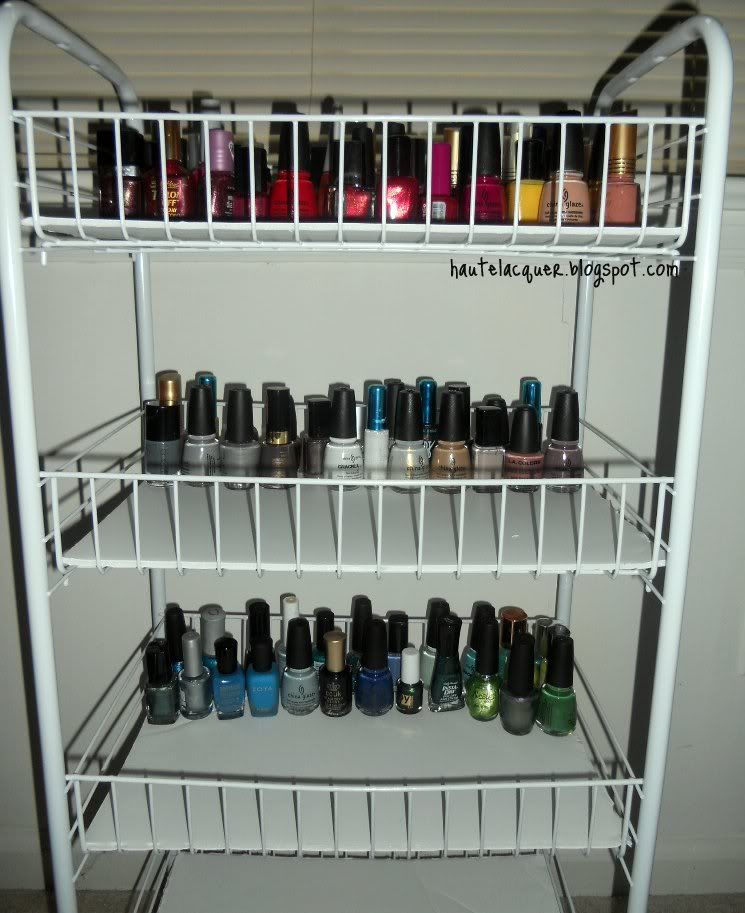 I also have better organization now. I bought this shelf thing at Wal-mart a week ago and found that it is perfect for holding my polishes.
In the top shelf I have all my oranges, pinks, reds, purples and yellows.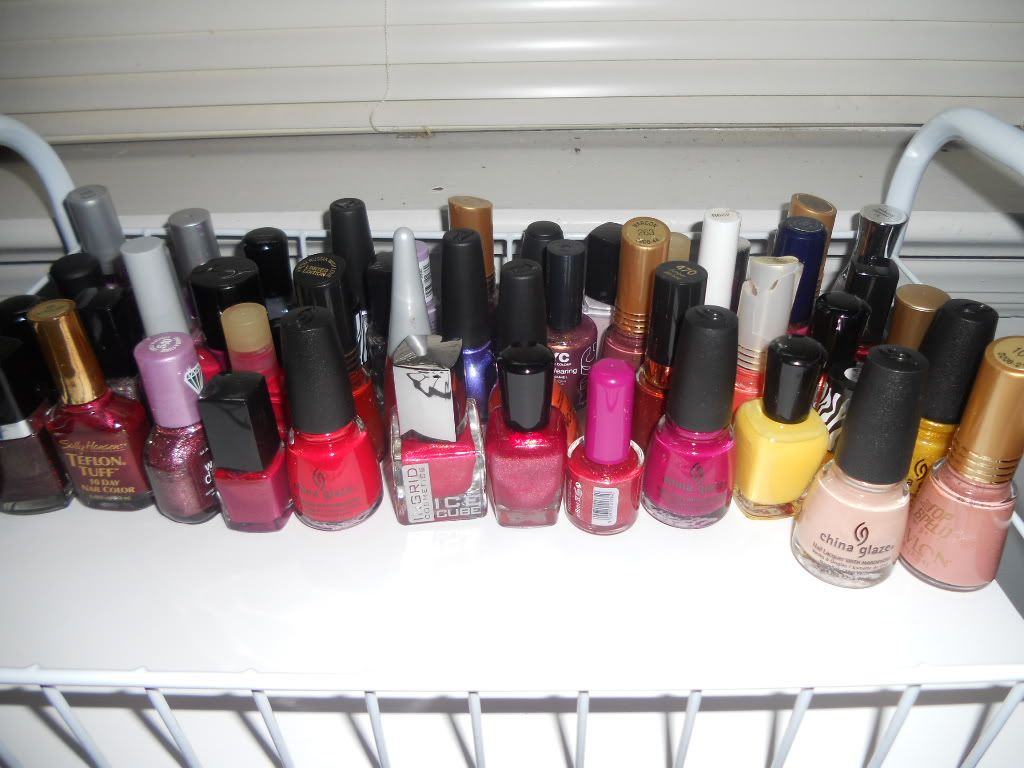 The second shelf has nudes, blacks, silvers, golds, grays and whites.
And the last shelf has blues and greens. I think I may move the purples from the top shelf to this third one. I think purples, blues, and greens should be categorized together. What do you think?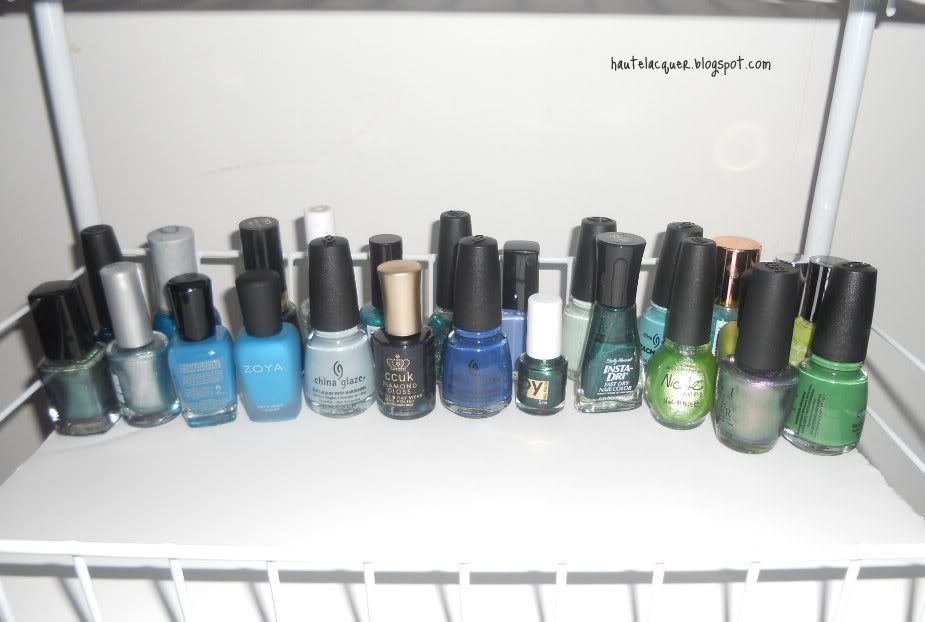 I still have a whole shelve left over and I'm debating on whether I should leave room for Frankens, Glitters, and other special polishes.
Here's a breakdown of the brands: I have 14 China Glaze polishes, 11 Revlons, 10 Zoyas, 9 Ultas, 7 Nicole by OPIs, 6 Sally Hansens, and then a small amount of other brands like CCUK, Catrice, L.A. Colors, Pure Ice and Wet N' Wild.
I've also entered all my polishes in a spreadsheet. This makes it so easy to keep up with every polish I own. Click
here
to get to it.
Also, does anyone have any suggestions or tips on organizing polishes? I don't plan on buying racks or anything until I run out of room and I like organizing by color, not brand or type. But I'd like to know--should I move the purples with the blues and greens, should there be a separate shelf for frankens and glitters, or is it fine the way it is? Let me know! (: