I'm slowly becoming obsessed with tape manicures. They're so easy and simple, yet come out amazing! You'll probably see a lot of these on upcoming posts.
Here I was going for something fun with nice, simple colors. At first I started with a slanted, funky French. Then I got bored and added some dots. After that I still felt like something was missing so I went back and did a patchwork-like manicure to my ring finger. I called it a "patchwork twist" simply because it's a little different than a standard patchwork manicure.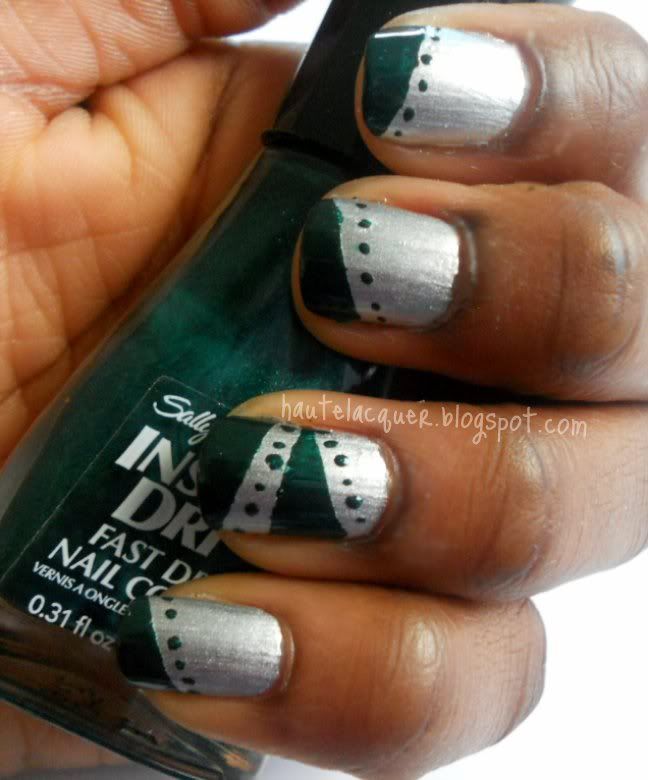 For this manicure I used...
Nicole by OPI Positive Energy
for the silver, foil base. Then I took some regular scotch tape and applied it in a diagonal direction on the tip of my nails. I used
Sally Hansen Jumpin Jade
for the green tip color and dots. When it was 100%-all-the-way-completely-no-wetness-left...dry, I applied a topcoat.
I really disliked how messy the ring finger looked, so I re-did that nail like the others. It looks better that way.
So much for accent nails...