I was in the mood for wearing one of my untrieds and this was the first polish that came to mind!
This spring I have become obsessed with oranges and corals and this baby was no exception! This has to be one of the most unique oranges that I own, and I own quite a bit of oranges.
I just wish these pictures did it the justice it deserved.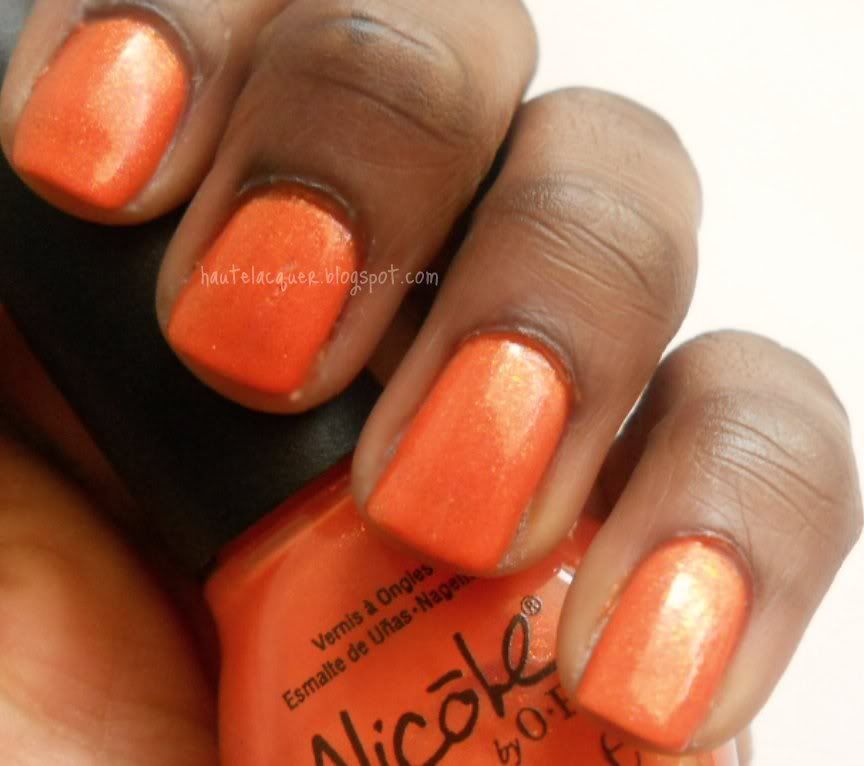 Daylight, no flash
This picture really shows off the pretty, yellow shimmer...
Flash
If you click on this picture you can see some of the pink shimmer (especially the index finger)...
Flash
Nicole by OPI Fresh Squeezed
is a gorgeous orange with strong pink, yellow and gold shimmer. I promise that the shimmer is more obvious in real life. This polish was a little sheer and took about 3-4 coats to be opaque. But it dried super quick between coats.
Like most of the Nicole by OPI polishes I have worn, Fresh Squeezed smelled awful! But it's such a pretty color that I can get past the stench.