I was forced to file down all my nails last night due to the fact that one of them broke off. When I tell you I was mad, I was
mad
! I had a horrible night to begin with and then this happened.
Yesterday I went to an event on the other side of town. My brother had to take me since my bad luck made the car break down. When I called him to pick me up he was all "Let me finish eating and taking a shower, then I'll come pick you up" I took this as "I really don't give a sh*t about you, I'm going to go on with my normal plans and pick you up when I feel like it" Either way, I was pretty annoyed but kept my cool. After about an hour and 10 people asking me where my ride was or if I "needed a lift" I finally decided it was best to call him again and see what was going on.
He didn't answer and later sends me a text saying that he's brushing his teeth and will leave soon. At this point I was furious, I kept thinking "What?! You do understand that I'm standing out here alone while everyone is already gone and it's under 50 degrees out here?"
Long story short--After about an hour and a half after the event was over my brother finally arrived. I was so pissed at that point, I should have just walked home. He didn't apologize either, for making me freeze and letting me be humiliated like that.
But let's talk about something a little more positive, here's a lovely combination--Ulta
After Party
layered over Wet N' Wild
429B
.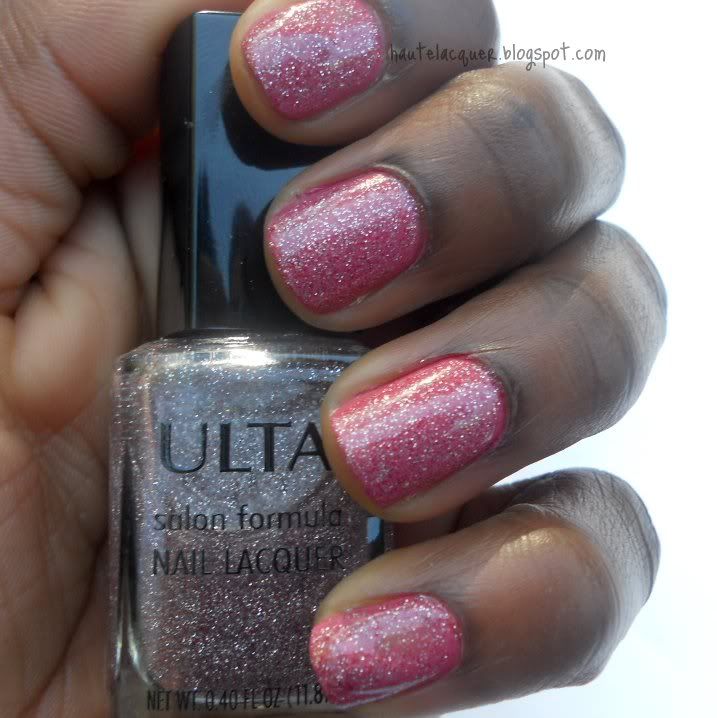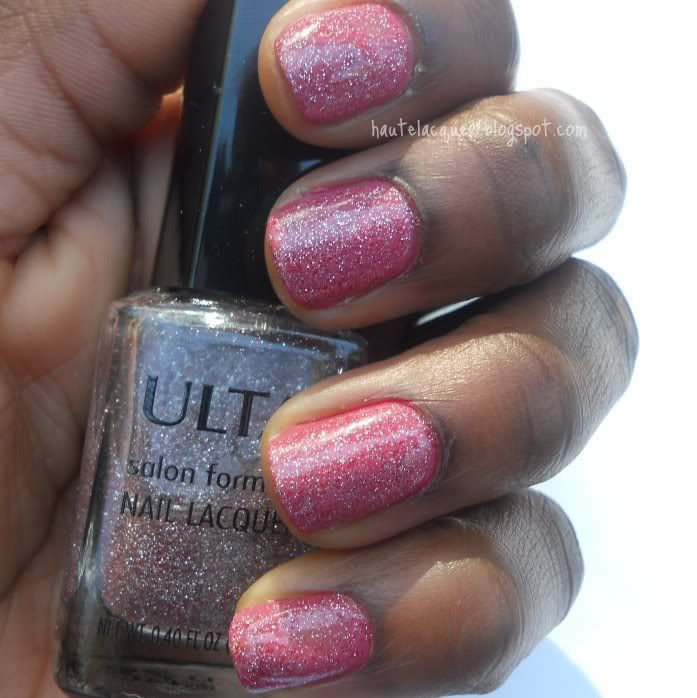 Wet N' Wild
429B
on it's own...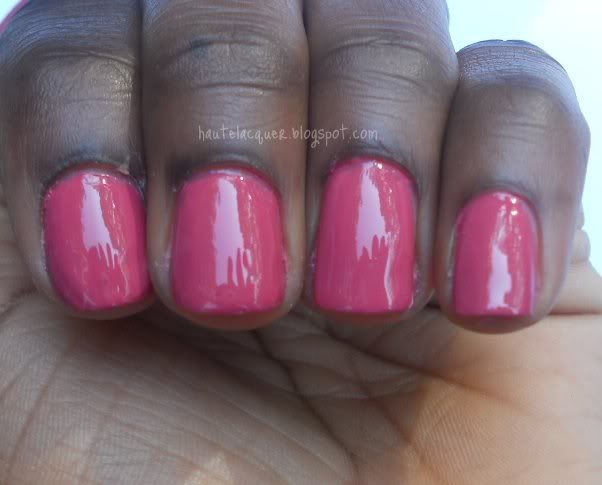 Ulta After Party
is a silver and red glitter packed polish. The formula is a little runny but not hard to work with. It's obviously too sheer to be worn on it's own so I layered it over
Wet N' Wild 429B
. I'm not sure what the proper name for this color is so I just called it 429B. That's the number of the polish, but the name isn't on the bottle. I researched it but couldn't find it.
In real life, the red glitter is more visible. I feel like the base blended in with the red and only the silver glitter could show through. But it's so pretty!
P.S.
Ulta
is having another sale on their salon formula polishes. This time it's a BOGO sale. So if you're interested in any
Ulta polishes
, hurry and shop!