I was wondering if anyone knew if this Revlon nail polish is part of some special collection. At first I thought it was part of the new Top Speed collection, which it kind of is, but there is something more to it since the bottle is different than the others. The regular bottles have a silver cap but these have a gold one.
I also have not seen these in stores like Ulta or Walmart. I bought mine at Ross for $5.
Anyone know anything about these?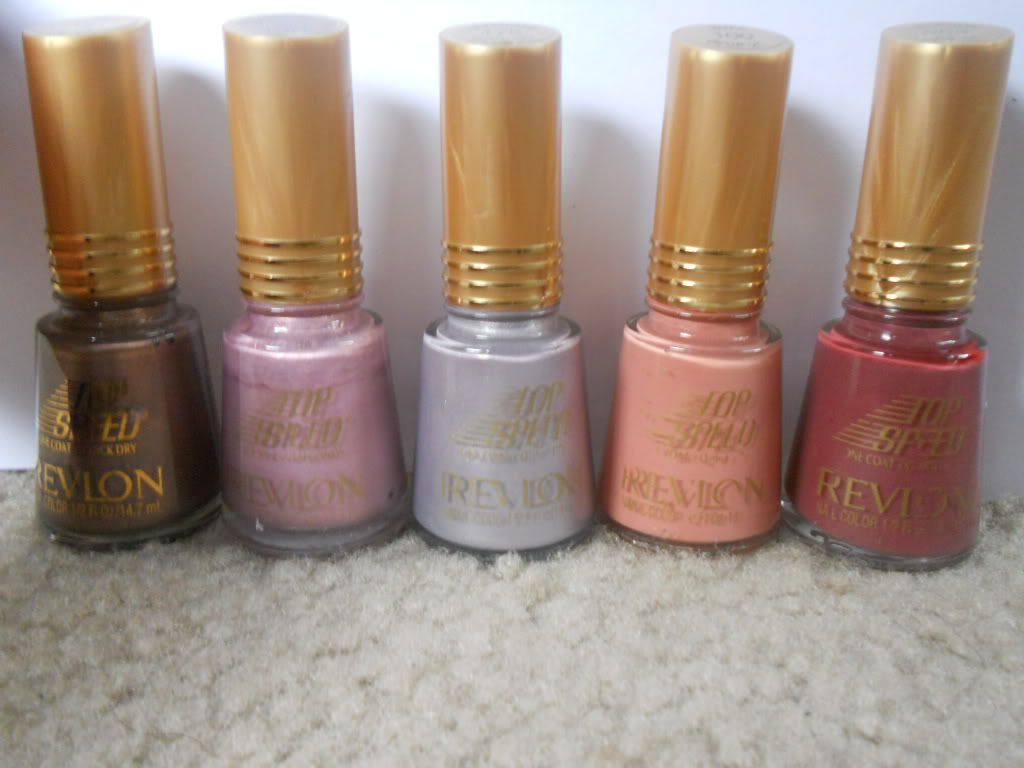 The colors include...
Ash-
Taupe-y gold shimmer
Strobe-
Light pink frost with subtle silver/gold shimmer
Lavender-
Light lavender with a frost-y finish
Buff-
Coral cream
Maroon-
Rose-y maroon shimmer