I know many of you are sick of crackle or don't care for it, and then some of you love it--like me!
Here's a fun manicure I created in just a matter of minutes. I started off with gradient nails of turquoise into lime green into yellow. I wanted to make sure it was interesting so every color is a different finish.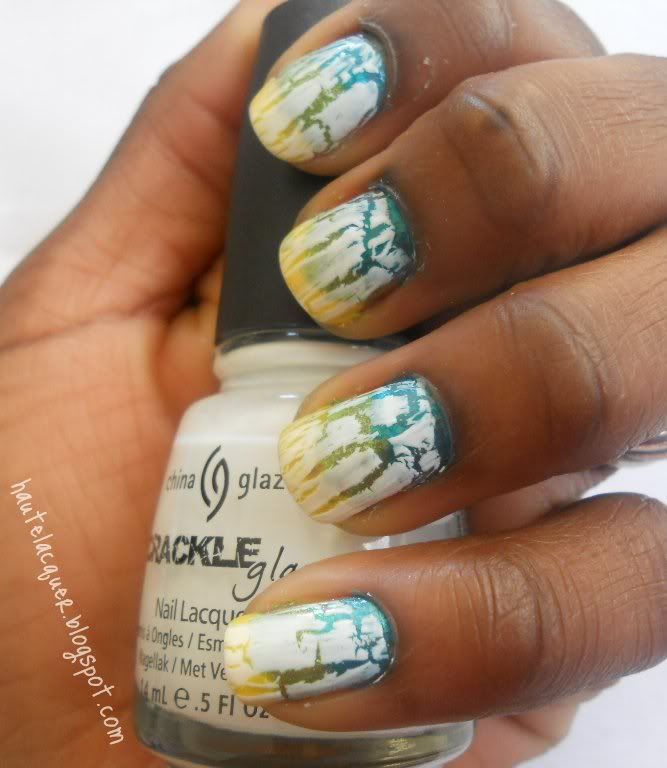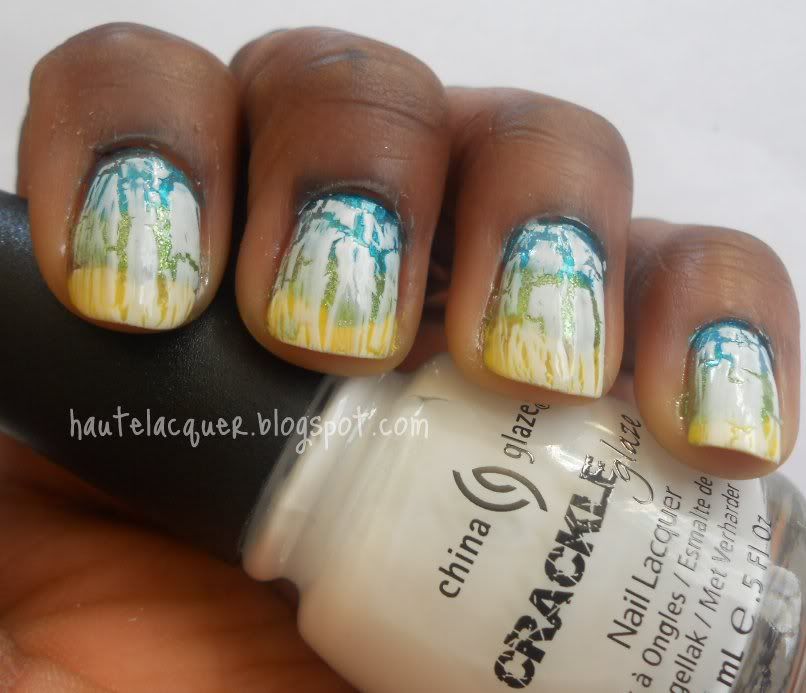 I painted all the colors on like normal (no sponging) since I knew the crackle would conceal obvious transition to the next color.
For this manicure I used...
Rimmel London Green With Envy
- A turquoise shimmer. I used this as the color closest to my cuticles.
Nicole by OPI Make Mine Lime-
A glittery lime green foil. I used this as the color in the middle of the gradient.
Zoya Kelly Creamy-
A bright yellow cream. I used this on the tips of my nails.
China Glaze Lightning Bolt
- This was layered over the gradient to have this cool crackle effect. It was a little more watery than
Crushed Candy
, but it did crack much better.
These colors could not have worked better together. I think gradients might be my favorite way to wear crackle.