I have been loving this color for nail art, tape manicures and just a plain manicure. It's just your basic, silver, metallic foil polish. If you don't have one, I'd suggest this one.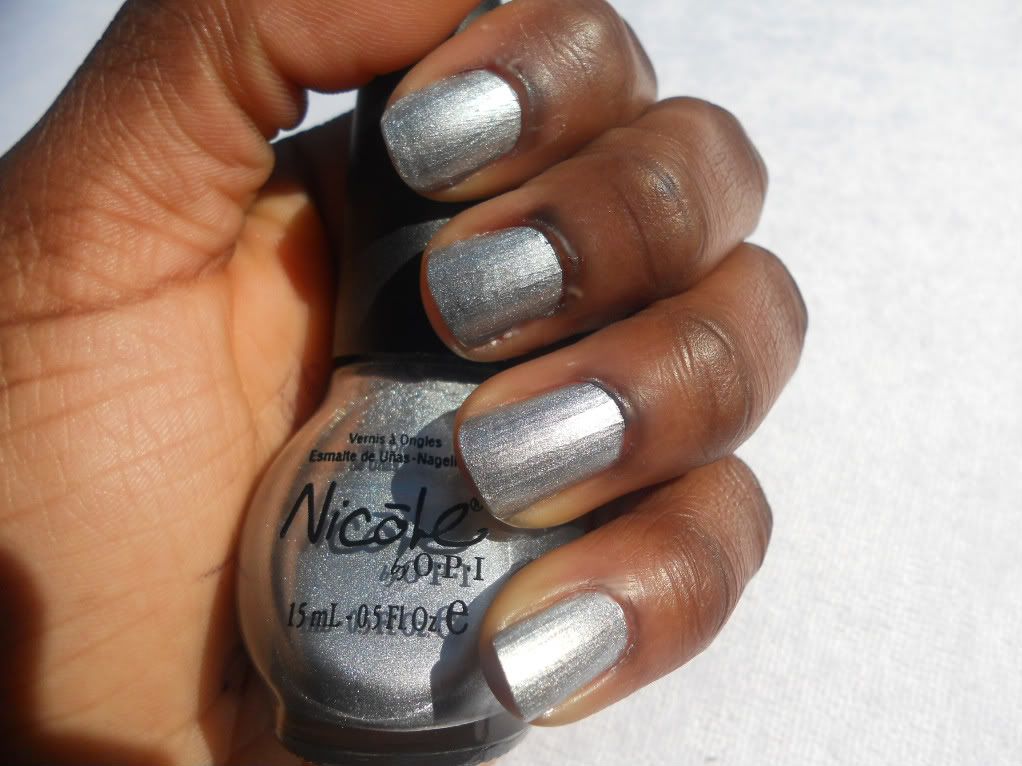 Sunlight
Shade
Nicole by OPI Positive Energy
is a silver metallic foil nail polish. Application is super easy as it only requires one coat. Yes, you heard me right.
ONE coat
! But you have to be careful with the brush. This one doesn't have the new brush and it is easy to leave streaks behind.
You can expect to see this in a lot of future posts! But in the meantime, I'll have to buy a back-up because I'm about to use it all up.