Blue is my absolute favorite color to wear on my nails. If I could own a hundred blue polishes, I'd be the happiest girl alive. I also love Revlon's nail polishes. I mean,
really love
their polishes. I love the formula, easy application, and fast drying time.
Revlon's Midnight Affair
is my favorite polish of theirs. Period.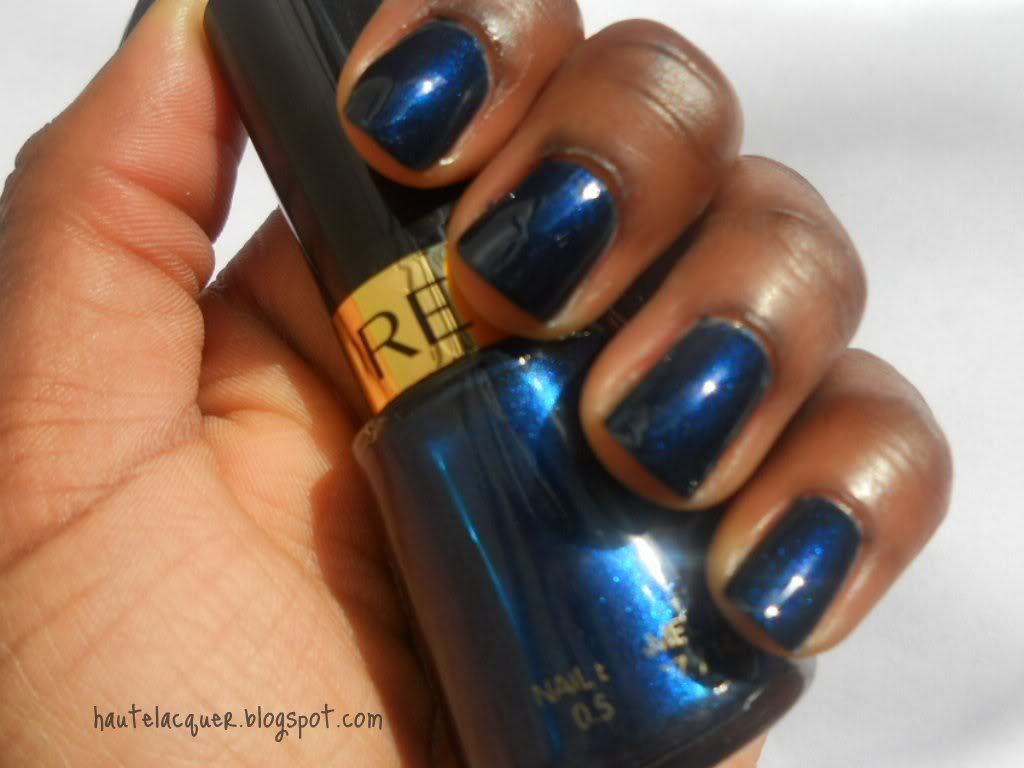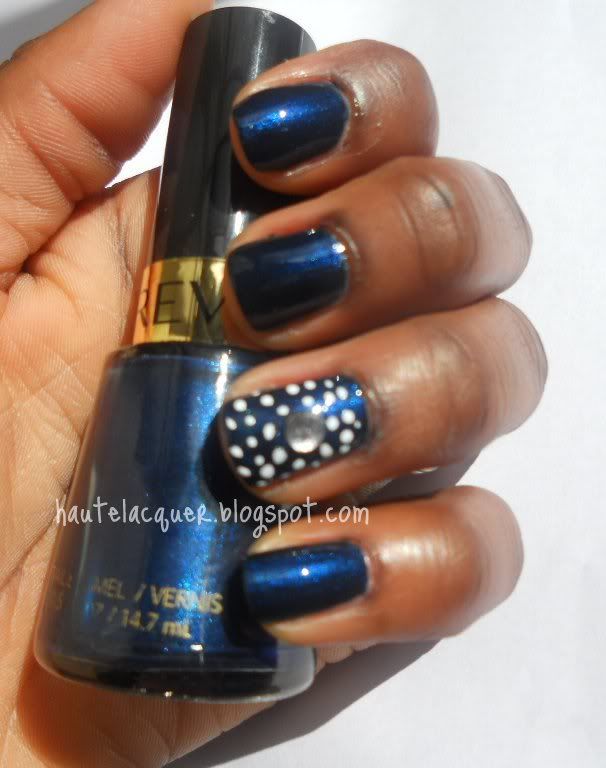 (Accent Nail: Art Deco White and a Rhinestone)
Revlon Midnight Affair
is a beautiful, shimmery, sapphire blue nail polish. It has a deep black undertone to it as well. In sunlight, you can see the beautiful blue, but in poor lighting, the black comes out. The wear on this polish is absolutely amazing. After about five days there are no chips and only a bit of tip wear. I also have this on my toes because I can't get enough of it!
What's your favorite blue polish?